Amid Coronavirus, China Warns Of Bubonic Plague Spread As Suspected Cases Found In Province
KEY POINTS
Two more cases of the bubonic plague were reported last week in the the Inner Mongolia Autonomous Region
A couple living in the province died last year from the disease
China reported 26 cases of bubonic plague and 11 deaths from 2009 to 2018
China has just made another annoucement that is a major cause for the world to worry about. It was COVID-19 and SARS-CoV-2 in December 2019. Then, there was news only last week of a new flu virus strain found in Chinese pigs called "G4 EA H1N1" that might trigger the next global pandemic.
And now, and again out of China, is news of a case of bubonic plague. On Saturday, health authorities in Bayannur, a prefecture-level city in the western part of the Inner Mongolia Autonomous Region, revealed a case of suspected bubonic plague in the Wulatezhongqi People's Hospital in Urad Middle Banner (or administrative division).
The bubonic plague (carried by infected fleas in rats) caused the horrific Black Death that killed up to 60% of Europe's population in the 14th century.
The Bayannur City Health Commission announced a level III warning of plague prevention and control as a precaution. The level III warning started July 5 and will last until the end of the year.
"At present, there is a risk of a human plague epidemic spreading in this city," said the commission. "The public should improve its self-protection awareness and ability, and report abnormal health conditions promptly."
The commission urged the public to exercise more caution because bubonic plage can spread from person-to-person. It told Mongolians not to hunt and eat animals such as marmots (a large ground squirrel), which caused previous bubonic plague infections.
The commission also asked the public to report any findings of killed or dead marmots and other animals. It told people to report suspected plague cases, high fever with unknown reasons, and patients dying sudden deaths.
Mongolia seems to be a vector for bubonic plague. Only last July 1, two suspected cases of bubonic plague were reported in Khovd province in western Mongolia. These cases were later confirmed by lab tests. Khovd lies 1,500 km to the northwest of Bayannur.
Chinese state-run media identified the confirmed cases as a 27-year-old man and his 17-year-old brother. Both siblings, who ate marmot meat, are being treated at a local hospital.
The 146 people that were in contact with the brothers have been isolated and are being treated at local hospitals.
A couple died of bubonic plague in the western Mongolian province of Bayan-Ulgii (1,600 km northwest of Bayannur) last year after eating raw marmot meat.
Bubonic plague cases are regularly reported in China. From 2009 to 2018, China reported 26 cases of bubonic plague and 11 deaths.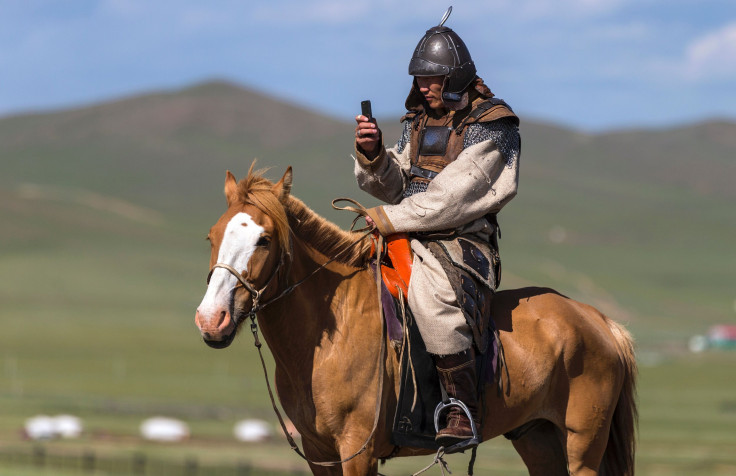 © Copyright IBTimes 2023. All rights reserved.