Amid Iran Sanctions Being Lifted, Germany-Iranian Trade Explored, Could Quadruple Bavarian Economic Ties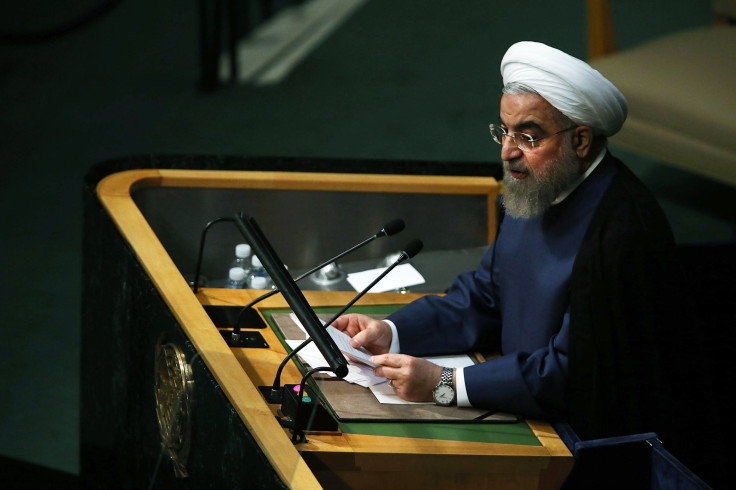 The southern German region of Bavaria aims to increase economic ties with Iran and sent a delegation of businessmen and diplomats to the Middle Eastern nation Saturday to begin building that relationship, the Tehran Times reported Monday. Bavaria has looked to increase trade up to four-fold, one economic minister said.
Iran is a "a very attractive and profitable market" that businesses in Bavaria would like to trade with, Bavarian Minister for Economic Affairs Ilse Aigner said, reports the Tehran Times. Aigner led the 130-person delegation to Tehran that aimed to strengthen ties between the two regions.
Trade relations between Iran and most European countries, including Germany, have been sparse in the past decade because of strict sanctions on Iran over its nuclear activity. Following passage of the historic Iran nuclear agreement in July, where Iran exchanged tough limits on its nuclear capacity for the easing of sanctions, trade is becoming increasingly possible between Iran and Europe.
The agreement came into effect in October, and its terms are expected to be slowly enforced in the coming months.
Germany, a manufacturing powerhouse in the European Union, has seen its industries suffer, in part because of fluctuations in demand from emerging markets in South America and Asia. German industrial output slumped slightly in August, following a Chinese economic slowdown, signaling to economists that Germany was not immune to reverberations from emerging markets.
"Over the last couple of months, the industrial safety net of low inventories and filled order books has become thinner," one German economist, Carsten Brzeski, told Bloomberg in October.
The Bavarian region in particular has felt economic strain in dealing with an ongoing refugee crisis. More than 600,000 refugees have arrived in Europe since January, with a large proportion of them -- up to 800,000 before the end of the year -- expected to apply for asylum in Germany.
Given its geographic location on the border with European countries to the east, Bavaria has become a boiling point for the crisis, often straining resources to accommodate some of the thousands of new arrivals as they wait for their asylum applications to be processed.
© Copyright IBTimes 2023. All rights reserved.