Amid Nigeria Gubernatorial Elections 2015, Peoples Democratic Party Defections Stir Fears About Limited Democracy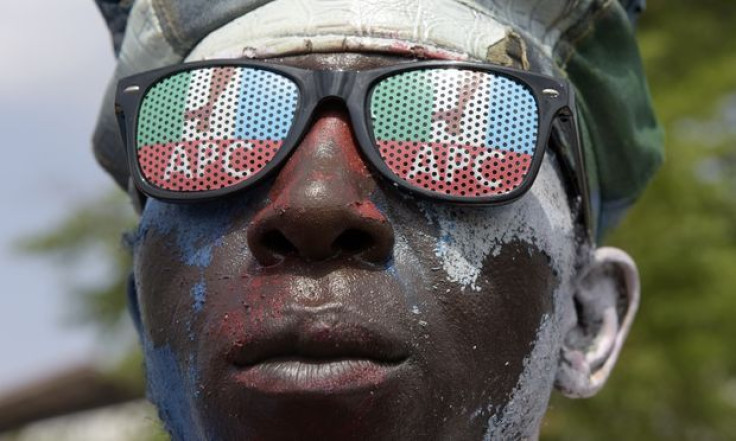 Several high-ranking members of Nigeria's Peoples Democratic Party (PDP) ditched the ruling party Wednesday for the rival All Progressives Congress (APC) just three days before gubernatorial elections were slated to commence, a Nigerian newspaper says. The defections were the latest in a trend of politicians across the country moving to join the opposition party less than two weeks after APC candidate Muhammadu Buhari was elected president.
The wave of defections led Nigerian Senate President David Mark and his deputy, Ike Ekwewremadu, to issue statements this week reassuring PDP members the two were willing to be the "last men standing" for the ruling party, Nigeria's The Guardian newspaper reported Thursday. Niger state Gov. Mu'azu Babangida Aliyu said the PDP defectors lack political fortitude. "I would rather resign from politics than defect," Aliyu told the paper. "Those defecting from the PDP, based on the outcome of the presidential and national assembly elections, lack principles of integrity and morality. They are indeed stomach politicians."
Olusola Oke, former national legal adviser of the PDP and a gubernatorial candidate in the 2012 election in Ondo state, led a group of former members from his south senatorial district to join the APC on Wednesday. "I resisted the wind of change that was blowing, until it was almost trying to blow me out. Now, I have surrendered," Oke told The Guardian. "I have come over not because the PDP lost election. I have come over because the wind of change that is blowing across Nigera must blow in Ondo state."
More than 100 PDP members in Gombe state have deserted the party in the last two weeks. Dozens of party members in Oyo, Kwara, Edo and Katsina states have also decamped to the APC, The Guardian said. The defections have aggravated fears that the PDP will collapse and Nigeria will become essentially a one-party state, after years of lacking a viable opposition in the political landscape that was controlled by the PDP. The APC was formed in 2013 by four opposition parties that merged to knock the PDP from its 16-year rule.
© Copyright IBTimes 2023. All rights reserved.