Amid Violence In Israel, FIFA Moves World Cup Qualifers For Palestinian Soccer Team To Neutral Ground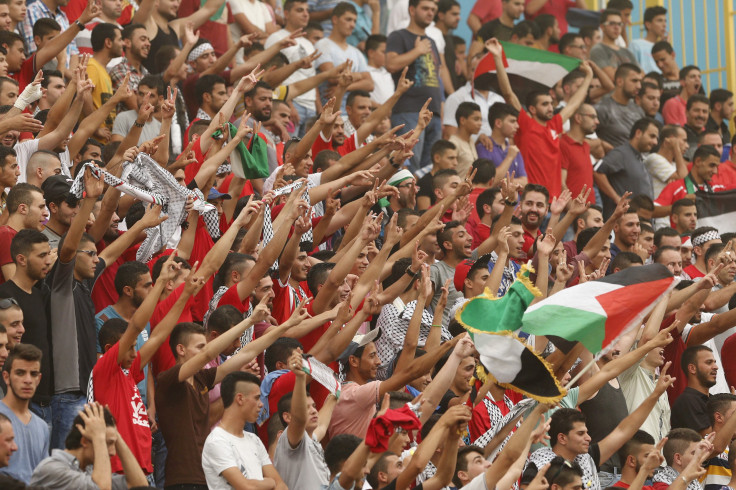 Two World Cup qualifying matches for the Palestinian soccer team scheduled to take place in Palestine were moved to a neutral ground by FIFA Wednesday. A statement from global soccer's governing body cited safety and security concerns.
The move comes amid an uptick in violence in Israel, including a series of stabbings and clashes between Israeli forces and Palestinian protesters. FIFA said it made its decision after a meeting held in Palestine Tuesday between its security officers and local authorities. The governing body's emergency bureau headed by Asian Football Confederation president Sheikh Salman Bin Ebrahima Al Khalifa made the final decision to move the games.
"The Palestinian government confirmed that it could no longer guarantee the safety and security around the matches in question," the statement read, referencing the meeting. "In view of this, the Emergency Bureau for the FIFA World Cup Qualifiers has confirmed that the security guarantees cannot be compromised and that both matches need to be played on neutral ground."
The two Palestine matches -- a planned matchup Thursday against Saudi Arabia and a Nov. 12 game against Malaysia -- will be moved to a yet to be disclosed neutral ground in Asia. The Saudi Arabia game is now scheduled for Nov. 9 while the Malaysia game remains slated for Nov. 12.
The Saudi soccer association had previously refused to play in the Palestinian West Bank city of Ramallah, apparently wanting to avoid being forced to go through Israeli security checks, Gulf News reported. The Malaysian soccer association had previously lobbied multiple times to have its game in the Palestinian city of Hebron moved. FIFA rejected its appeals.
"I received an email from FIFA last night which stated that the match will take place in Hebron," said Hamidin Mohd Amin, general-secretary of the Malaysian soccer association, to the New Straits Times after its appeal was rejected. "However, the world body will continue to monitor the situation in Palestine and if things get worse, the match will be postponed or moved to neutral ground."
Just hours later the game was moved. The statement from FIFA said it had asked Palestine to provide details on the neutral ground that will host both matches. Saudi Arabia is in the lead in Group A in the second round of Asian World Cup qualifying after winnings its first four games. Palestine is in third place in the group.
© Copyright IBTimes 2023. All rights reserved.