Analysis: 'Bidenomics' Hailed As Wages Fall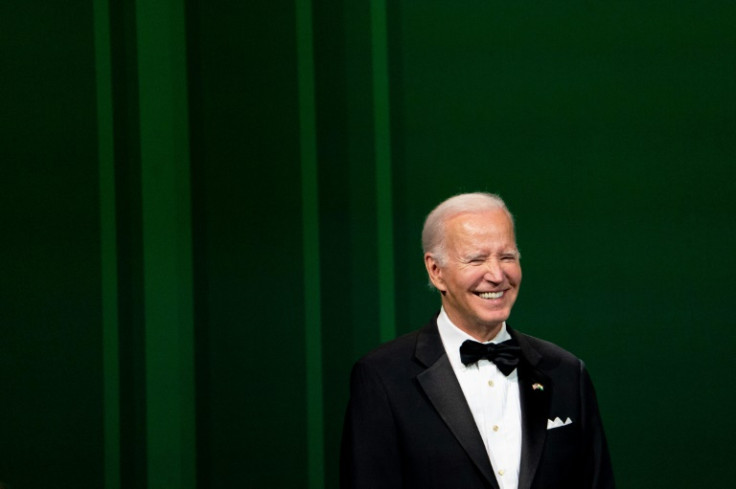 KEY POINTS
President Joe Biden delivers his economic plan, in Chicago. The city will host the 2024 Democratic National Convention
Biden Administration says U.S. has "strongest recovery of any major country in the world"
Is it fact or political spin?
In a possible prelude to the 2024 Presidential election, President Joe Biden delivered his economic plan as he laid out his case for a second term in the White House.
In Chicago, where the Democratic National Convention will be held next summer, Biden touted steady job growth despite the fact that American incomes are falling due to high inflation and an overall negative view of the economy.
"We created 13.4 million new jobs," Biden said.
"More jobs in two years than any president has ever made in four," the president said, referring to new hiring as COVID-19 measures ended.
"I believe that every American willing to work hard should be able to get a job no matter where they are — in the heartland, in small towns, in every part of this country — to raise their kids on a good paycheck and keep their roots where they grew up," Biden said, "That's Bidenomics."
Nevertheless, Americans are taking home less money for their work due to inflation. Inflation spiked to 9.1% in June 2022. It was recorded at 4% in May.
According to the the latest data from the Bureau of Labor Statistics (BLS), inflation-adjusted average hourly earnings were $11.41 per hour in January 2021 when Biden entered the White House. Today, that metric is about $11.03. More than a 3% drop.
BLS data also indicates weekly earnings dropped more than 5% when adjusted for inflation, from $399.52 to $378.18, during the same period.
Americans have the economy on their minds for the next election, and the latest Associated Press opinion poll indicates 70% of respondents rated the state of the economy as poor, only slightly fewer than the 75% who said so in May.
Opinions are mixed on whether or not the U.S. is headed toward a recession.
"The consensus is two thirds of the economists and the majors leaders in the banks think we're not going to have a recession. I don't think we will either," Biden said. "But I tell you one thing ... we're bringing down prices across the board for people."
The other element is how the Federal Reserve will go about their business. Just days ago, Federal Reserve Chair Jerome Powell sounded a cautious note as the Fed paused after hiking rates 10 straight times since early 2022.
But, the Fed signaled it expects two further rate increases this year worth half a percentage point.
Former Secretary of the Treasury Larry Summers said the Federal Reserve's move to pause rate hikes while signaling future increases was "disturbing" and "confusing." Summers chalked it up to internal politics at the central bank, the Markets Insider reported.
© Copyright IBTimes 2023. All rights reserved.