Andy Schleck neglects Horner, Leipheimer, Americans as contenders in Tour de France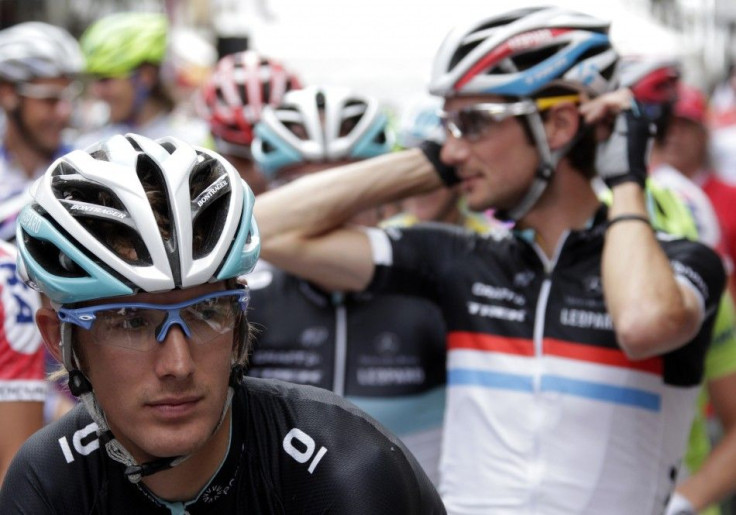 Tour de France runner-up Andy Schleck recently spoke about his competition for winning the Tour which is set to start on July 2.
The Luxemburg native emphatically stated that finishing second two times was not good enough and he out to win the Tour de France this year. Each time Schleck finished second, it was to Spanish cyclist Alberto Contador.
Last year's epic battle clearly showed that Contador and Schleck were on a different playing field than the rest of the riders in the peloton.
In particular, the Stage 17 Queen Stage climb up the Col de Tourmalet. Schleck and Contador practically toyed with the mountain and the other riders, while duking out the stage win between themselves.
Ultimately, Schleck won the stage, but Contador won the last time trial to take the overall win in the race.
Contador recently announced that he will race in this year's Tour, despite an ongoing probe into his positive test for banned substance clenbuterol. Contador is in good form after winning the Giro d'Italia.
This year, Schleck predicted at least seven riders will be contending for the overall win at the Tour de France.
Among them, he named himself, Contador, Robert Gesink from the Netherlands, Cadel Evans from Australia, Ivan Basso from Italy, Jurgen van den Broeck from Beligum, and his brother Frank Schleck.
I definitely think Gesink will be really good. Cadel will be strong and I believe Ivan will come to the Tour in good shape. Van den Broeck also showed good shape in the Dauphine, Schleck said at a press conference at the Tour of Switzerland.
There will be five or six, seven including my brother, who can win the Tour.
In naming at least seven riders at contenders for the Tour de France win, Schleck neglected to mention a single American rider.
An American has not won the Tour de France since Lance Armstrong won seven straight from 1999-2005. Floyd Landis briefly held the 2006 title, before being stripped of the win due to doping charges.
Since then, the best place finish for an American was 3rd place accomplished by Bay Area resident Levi Leipheimer in 2007 and Armstrong in 2009.
Americans Christian Vande Velde and Chris Horner have also each finished in the top 10.
Last month, RadioShack teammates Chris Horner and Levi Leipheimer went 1-2 in the Tour of California, beating Schleck.
Although Schleck was likely using the Tour of California only as a tune-up to Tour de France, the RadioShack teammates dropped Schleck and the field in a climb up Mt. Baldy.
Horner himself had an impressive solo climb up Sierra Road in San Jose.
With the exception of Alberto Contador I think there isn't anybody who can drop me, the Horner said at the time.
Horner has often served in support other riders at the Tour de France. In fact, Horner did the same for Armstrong and then Leipheimer in last year's race, which made his eventual 10th place finish even more impressive. He was the highest placing American rider at the time.
At minimum, Horner will be a co-leader of Team RadioShack with Leipheimer during this year's race, meaning his teammates will ride for him during the race.
The three-week race will make a long road to respectability for Horner and other Americans, against the likes of Contador and Schleck.
© Copyright IBTimes 2023. All rights reserved.