Anthony Davis Rumors: Pelicans Not Interested In Trade Amid Lakers Interest
Despite the continued interest from the Los Angeles Lakers, the New Orleans Pelicans have no interest in trading Anthony Davis away.
The Lakers have long been interested in trading for Davis and on Tuesday, LeBron James increased speculation when he said it would be "incredible" for the 25-year-old to join him in Los Angeles.
"That would be amazing, like, duh," James told ESPN when asked about a potential Davis trade. "That would be incredible."
Marc Stein of the New York Times also recently reported that the Lakers "dream" of beating the Boston Celtics for Davis, while previous reports claimed the 16-time champions were preparing a trade package for him.
However, the Pelicans will not be entertaining any trade talks for Davis, according to ESPN's Brian Windhorst. Instead, they are engaged in trade talks to improve the supporting cast around Davis, who has, at times, been known to be a one-man show for New Orleans.
The Pelicans have had a mixed start to the season as they currently are in 13th with a 15-17 record in the Western Conference, though injuries have played a part. However, they are also just two games behind the eighth playoff spot and things can change in a matter of weeks.
The general belief has been that if the Pelicans are not in the playoff picture by the time of the February trade deadline, Davis would ask for a trade away. He currently has two years left on his deal as well as a player option for the 2020/21 season.
However, Stein mentioned that asking for a trade is not the Chicago native's style and Windhorst added more to the matter which should give Pelicans fans hope.
"Davis has given no indication he wants to leave New Orleans," Windhorst explained. "In fact, he has been dedicating himself toward the team over the past year more than ever before. He's playing through injuries. He's playing out of his preferred position. He has shown noticeable leadership growth. He's having a career season and has a real chance at the MVP award."
"He did switch agents over the summer, hiring Rich Paul, who also represents James. That certainly rattled the Pelicans. Maybe Davis will eventually end up in L.A. playing alongside James. Maybe he will play the game of trying to force a trade and use his 2020 free agency as a weapon to get to a preferred team. But by all accounts, Davis doesn't seem to be there yet and everything else is just deductive reasoning. It may be really good deductive reasoning. But right now, that's what it is," he added.
There's also the fact that the Pelicans can offer him a five-year, supermax extension which will see Davis get paid $70 million more than at any other team.
Still, winning seems to be a huge priority for Davis, particularly when it comes to his legacy.
"I think that's a big part. Winning definitely helps everything, helps with your legacy, helps [you] be on the top of the list," Davis explained in an October interview. "But [for me] going to the playoffs every three years doesn't help my case. At this point, it's just about winning for me, being the most dominant player in the league, and whenever that time comes, I have a great team behind me that advise me on some decisions but my focus is on this year."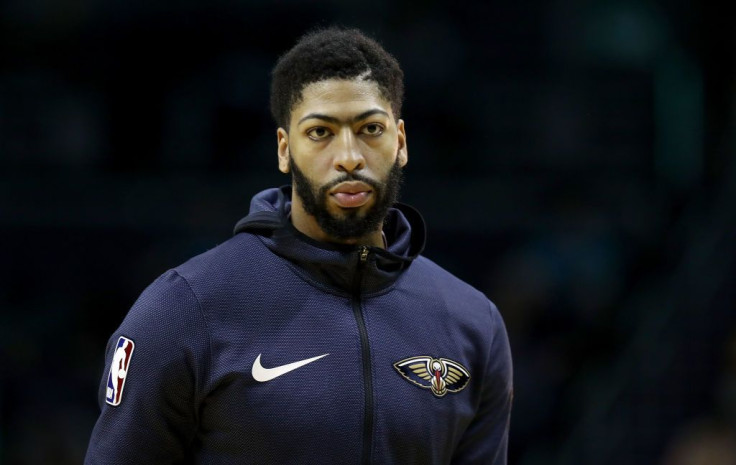 © Copyright IBTimes 2023. All rights reserved.