Anti-Muslim Europe: Finns Would Rather Live Next To Alcoholic Rehab Center Than A Mosque, Poll Shows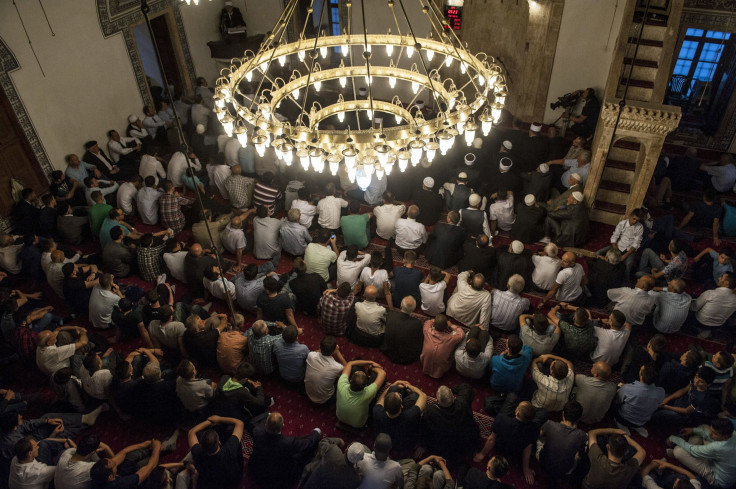 People from Finland would prefer to live next to a rehabilitation center for alcoholics than a mosque, a poll reported Tuesday. The poll, conducted by the Finnish policy research center Taloustutkimus and commissioned by the Finnish news service Yle, reported that only 37 percent of respondents would be willing to live near a mosque.
The survey was commissioned to probe "Nimbyism," which stands for "Not In My Back Yard," according to Yle, and all of the questions were related to neighborhood changes in service or community centers of some kind. Of the types of changes proposed -- a mosque, an alcoholic rehabilitation center, a mental hospital -- the only one that was less popular than a mosque was a needle exchange center for drug addicts, with only 27 percent of Finns polled being amenable to such a change.
Anti-Muslim sentiment has been on the rise across Europe for several years. Due to mounting violence in the Middle East by the Islamic State group, as well as certain Islamist-motivated attacks in Europe, including the massacre in Paris in January that claimed the lives of 12 cartoonists at the satirical weekly Charlie Hebdo, many European residents have begun supporting anti-Muslim viewpoints.
In Finland, the far-right, euroskeptic Finns Party has been garnering support from a growing voter base. In the most recent May elections, the party, which has been known to be anti-Muslim and anti-immigrant, won multiple seats in parliament. The party's leader Timo Soini was named deputy prime minister and foreign minister soon after.
Just last week a member of parliament from the Finns Party called for citizens of Finland to fight for "one true Finnish nation" and end multiculturalism. The comment made by Olli Immonen came under fire by fellow representatives in government who felt he had gone to far.
The poll by Yle was conducted between July 21 and 29 and polled 1000 people.
© Copyright IBTimes 2023. All rights reserved.