Apple Buyback Program Support Ends: Why Carl Icahn, One Of Apple's Biggest Shareholders, Changed His Mind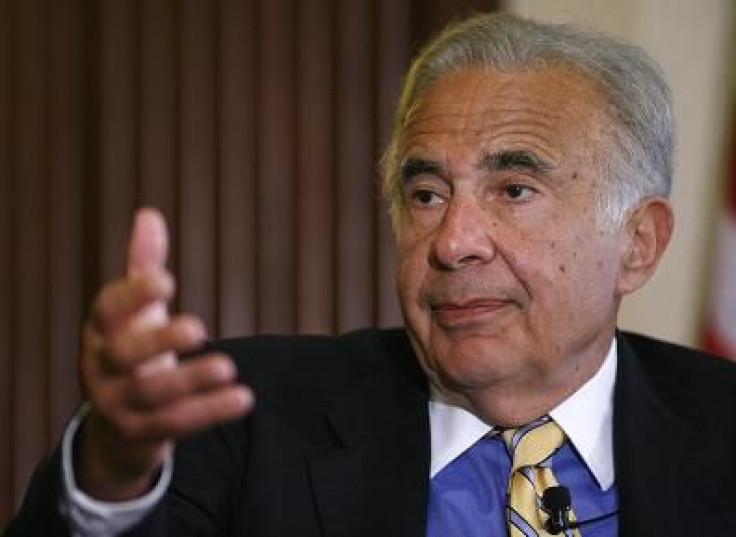 Even Carl Icahn, one of Apple Inc.'s (NASDAQ: AAPL) biggest shareholders and most vocal proponents of investing in Apple, thinks it's time to cut-and-run on a proposal to buy back Apple stock. The billionaire investor published a letter to fellow Apple shareholders on his website, Shareholder's Square Table, showing that Icahn had officially reversed his stance on a proposed buyback of $150 billion worth of Apple stock.
Icahn pushed for the buyback plan in an October letter to Apple CEO Tim Cook and renewed his support for the program in January. But over the weekend, Institutional Shareholder Services recommended against the proposal.
Icahn said that while ISS's decision disappointed him, he did not disagree that the plan -- one of the largest buybacks in history -- seemed like "bailing with a leaky bucket."
Apple has already bought back $14 billion worth of stock, and Icahn agreed with ISS's proposal to spend another $18 billion to end the buyback program with a total of $32 billion worth of shares repurchased in 2014.
"As Tim Cook described them, these recent actions taken by the company to repurchase shares have been both 'opportunistic' and 'aggressive' and we are supportive," Icahn said in his letter. "In light of these actions, and ISS's recommendation, we see no reason to persist with our non-binding proposal, especially when the company is already so close to fulfilling our requested repurchase target."
Icahn remained optimistic about Apple's future, noting the launch of "new products in new categories" this year, likely referring to the rumored Apple iWatch.
Icahn also reiterated his belief that Apple stock is undervalued, a position he frequently vocalizes. After Apple released a disappointing earnings report in January and Apple dropped in value, Icahn purchased $500 million worth of Apple shares.
You can read Icahn's full letter to Apple shareholders here.
The market has so far responded positively. As of writing, shares of Apple are trading up more than 10 points.
© Copyright IBTimes 2023. All rights reserved.
FOLLOW MORE IBT NEWS ON THE BELOW CHANNELS