Arizona Beats South Carolina 4-1 To Win College World Series Title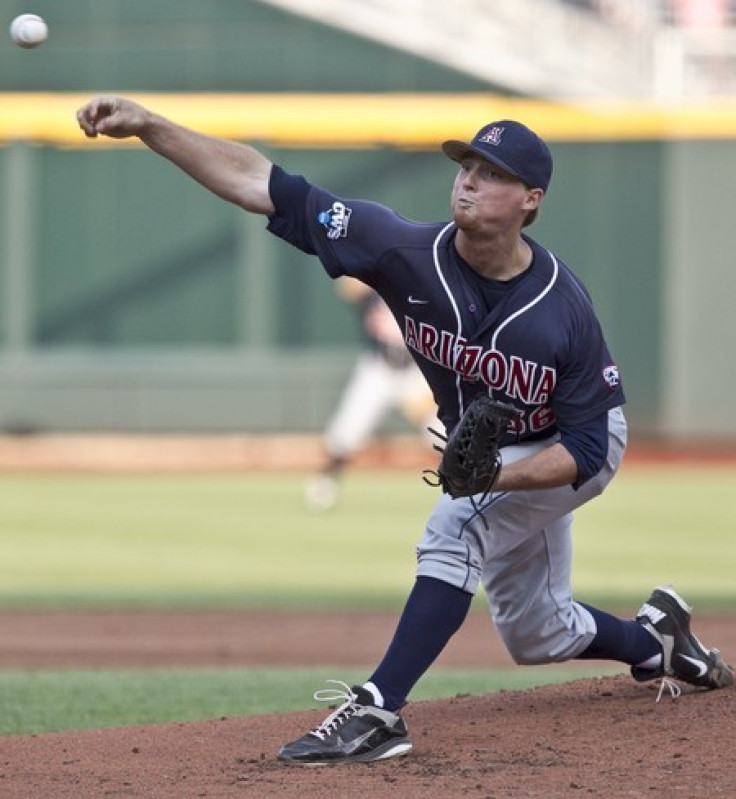 Arizona beat the University of South Carolina (USC) Monday night, securing the college baseball World Series title after besting the two-time defending champions with the help of a three-run ninth inning surge.
The Wildcats beat the Gamecocks in a game that was tight through the first eight innings, but opened up wide on an offensive surge in the eighth inning by the University of Arizona led by a one-run double by first baseman Dixon and two-run single by second baseman Trent Gilbert.
On Saturday the Wildcats won the first game of the best-of-three series by a decisive score of 5-1, and they came back ready to win Monday, besting USC in the team's first loss in its last seven elimination games.
The win Sunday by Arizona kept the University of South Carolina from becoming the first team to three-peat (win three straight national championships) since the Gamecocks won five straight titles between 1970 and 1974. The five-peating Gamecocks of the seventies are the only previous college baseball team to win three straight college baseball championships.
Before last week, when USC lost a game to the University of Arkansas, they had won an NCAA-record 22 straight postseason games and gone entirely undefeated in the team's 2010 and 2011 postseasons.
The championship marked the first NCAA baseball title for the Wildcats since 1986.
Gilbert had two hits in the game, as did right fielder Robert Refsnyder -- who also had an RBI -- while Dixon had just the one, as did first baseman Joseph Maggi and designated hitter Bobby Brown, a fifth-year senior who came up big in the 2012 World Series. Arizona's pitcher James Farris (7-3, 4.18 ERA) got the win in Monday night's series clincher.
As of the beginning of the top of the ninth, the game was still tied at 4-1, but the Gamecocks couldn't keep their streak going, and Arizona now gets to take the championship home to Tucson.
© Copyright IBTimes 2023. All rights reserved.