Arizona Cardinals Secure Two-Time Pro Bowl QB For $29 Million
KEY POINTS
The Cardinals have exercised Kyler Murray's rookie contract option
Murray is set to earn $29.7 million for the coming season
The Cardinals have no plans of trading Murray
The Arizona Cardinals can heave a small sigh of relief at least until 2023 as far as the status of 2019 NFL Rookie of the Year Kyler Murray is concerned.
According to Ian Rapaport of NFL Media, the Cardinals have picked up the fifth-year option on the 24-year-old player on Wednesday, April 27.
This means that Murray will receive a guaranteed salary of $29.7 million for the coming NFL season.
The top pick of the 2019 NFL Draft was set to enter the final year of his rookie contract with the Cardinals.
This made him eligible for an extension, which was something that Murray wanted according to his agent Erik Burkhardt.
Heading into the coming NFL season, Murray is unlikely to be the starting quarterback for Arizona in the last year of his deal.
As far as a contract extension, discussions are speculated to pick up in the coming months leading into training camp.
This means that the Cardinals will be in for more pressing decisions to make, particularly about the future between the team and the two-time Pro Bowler.
Aside from winning the 2019 NFL Rookie of the Year plum and being a two-time Pro Bowler, Murray has been an instrumental figure in improving the Cardinals' campaigns.
Arizona has seen improvement in his win totals with Murray in the last three seasons.
Aside from that, the product of the Oklahoma Sooner also helped the Cardinals advance to the playoffs last season, the first time they were able to do so since 2015.
Before this development, Murray had already made known his commitment to being the starting quarterback for the Cardinals.
At about the same time, Arizona general manager Steve Keim also said that there was a zero chance that they would trade Murray this year.
Finally, one thing that could put a lid on any possibility that Murray may be traded is a tweet made by the former NFL Rookie of the Year himself.
In a tweet, Murray said that he wants to win Super Bowls with the Cardinals.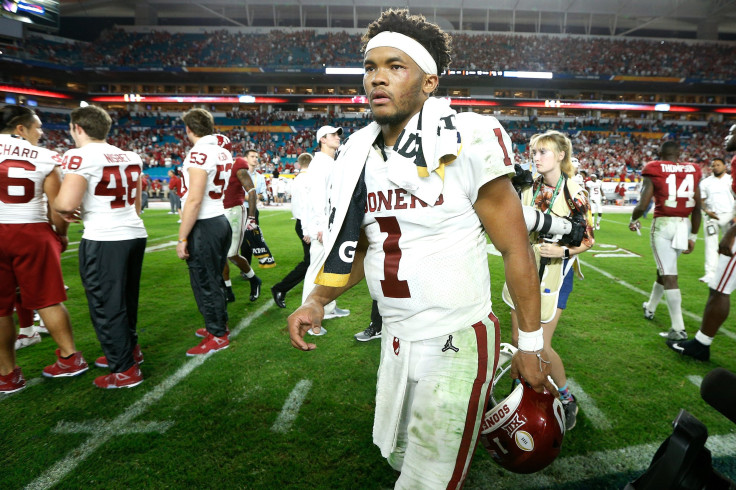 © Copyright IBTimes 2023. All rights reserved.