Arsenal Rumors: Former Defender Feels Gunners Offered Too Much For Brazilian Midfielder
KEY POINTS
Willian's poor Arsenal performance is drawing criticism
Nigel Winterburn feels the investment in the Brazilian player is not worth it for the Gunners
Willian faces an uphill climb to overcome challenges at Arsenal
Arsenal had high expectations on Willian Borges da Silva, someone the Gunners hoped would further improve their stock.
Unfortunately, the Brazilian has not lived up to expectations and criticism has unsurprisingly followed.
One person who felt that the three-year deal handed on the 32-year-old is going to waste is former Arsenal defender Nigel Winterburn.
Although he was awed by Willian with his performance while he was still with Chelsea, he noted how things have not exactly gone according to plan, Goal reported.
"Willian has underperformed in an Arsenal shirt so far," he quipped. "You can't hide away from the fact that most of the supporters expected a lot more than what we've seen so far."
The length of tenure that Willian got from the Gunners was something that the Brazilian was seeking with the Blues.
His age was something that stood in the way with Chelsea practicing to give players a maximum of only two years for those aged above 30.
Unwilling to give in to his demands, the Gunners swooped in and gave the 32-year-old a three-year deal that would pay him roughly $290,000 a week.
Considering the Brazilian midfielder was performing well, it made sense to hand him a lucrative deal. But to date, he is simply nowhere to be found and there are other things to consider.
Now, Winterburn bats that Arsenal did not have to hand Willian that three-year pact. However, he is aware that anything lesser than that would have been futile.
Time is not on the side of Willian who will have to double up to earn his spot. Younger players are emerging.
Like most clubs, the wise choice is to develop these up-and-coming stars for the club's future. So was it a bad investment by the Gunners on Willian?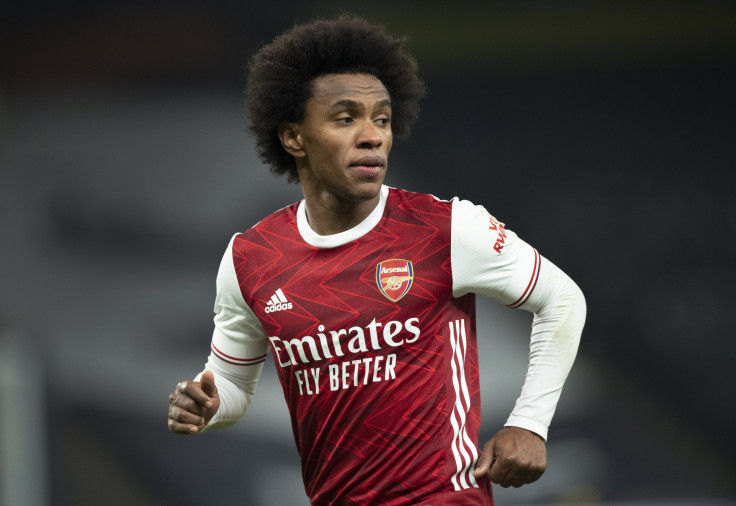 Unless the Gunners give up on the Brazilian, Willian still has a chance to prove that the lofty investment was worth it. But right now, it will be an uphill climb.
Willian has not started an English Premier League game since December 19. He is in a deep hole right now and will have to fight to get his rightful place back with the Gunners.
© Copyright IBTimes 2023. All rights reserved.