Arsenal Rumors: Mikel Arteta Rues Inability To Get Best Out Of Mesut Ozil
KEY POINTS
Mikel Arteta is standing by the decision to leave out Mesut Ozil from the lineup
Arteta understands Ozil's disappointment
Arsenal will stick by the philosophy of giving only deserving players playing time
Mesut Ozil was left out by Arsenal FC for its 25-man roster for the 2020-21 season.
The move was hardly surprising considering that the German defender has not seen action since the football restart. It has raised questions about the future of Ozil.
For his part, Mikel Arteta holds no qualms about the decision to leave Ozil out of the club's Premier League and Europa League teams.
However, he does admit that it was not an easy decision to make.
"It was just a football decision and my conscience is very calm because I have been really fair with him," Arteta told Sky Sports.
"He has had the opportunities like everybody else. I'm sad that I had to leave three players out of this list but I tried to look everybody in the eye and be comfortable with it."
Arteta took the spotlight after Ozil posted on social media, letting his feeling known on the decision to leave him out of the lineup.
He bats his loyalty to the Gunners went for naught but will nevertheless continue to fight for a chance to play for Arsenal even if the outlook looks grim.
"This is a difficult message to write to the Arsenal fans that I've played for over the past few years," Ozil wrote on his Instagram post. "As I have just found out, loyalty is hard to come by nowadays. I've always tried to remain positive from week to week that there's maybe a chance to get back in the squad soon again. That's why I kept silent so far."
Arteta was hardly surprised at Ozil's reaction and shared that like anyone else, the German is free to express his opinion.
The coach did admit that in a way, he is saddened because he also failed to bring the best out of the 32-year-old defender, a prerogative he has for anyone under his watch.
"My job is to get the best out of every player to contribute to the team performance," he stated. "At the moment I feel that I have failed because I want the best possible Mesut for the team."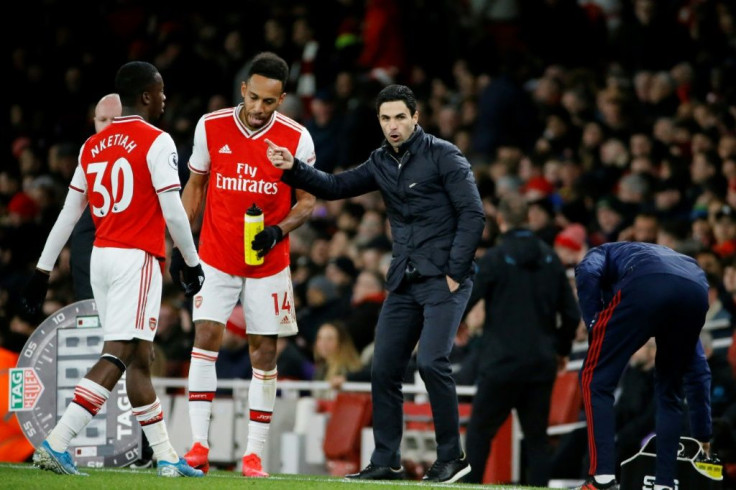 © Copyright IBTimes 2023. All rights reserved.