Arsenal Transfer News: Barcelona Set to offer Gunners £15 Million for Midfielder Alex Song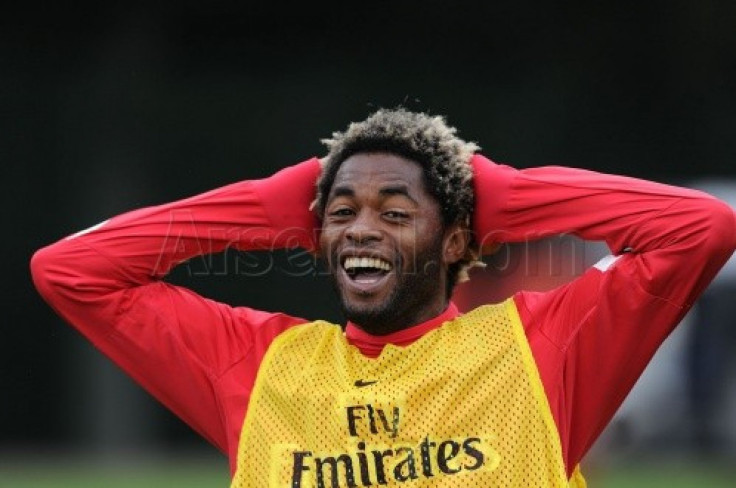 Among the number of players who have been targeted by Barcelona over the previous months, Arsenal's Cameroonian midfielder, Alex Song, is the latest addition to Barca's ever-growing list of targets for next summer.
Song, over the seasons, has proved to be an integral part of the Gunners' midfield and has impressed boss Arsene Wenger this season. Arsenal have already made an attempt to bind the player on a longer deal, although there are still more than three years to run on his contract.
Wenger knows that Song is a major asset to the squad and his versatility helps him play in both midfield and central defense. Although Wenger's initial attempt to secure the player on a longer deal failed, he is certain that a second attempt will surely keep Song at the Emirates Stadium for another four years at least.
However, if Song disagrees to another deal, Barcelona will be on their heels to acquire the player next summer and have already prepared a hefty £15 million for the player. But Barca boss Pep Guardiola says he will consult and discuss about the player with former Gunner Cesc Fabregas before he takes any step.
Guardiola feels that Song has more to offer than the likes of Sergio Busquets and Seydou Keita, who is expected to leave Nou Camp. Song's arrival may give the Catalan club the much-needed support, and a partnership with Argentine Javier Mascherano may be formed to bolster the squad further.
The Gunners previously lost Cesc Fabregas to Barcelona and now it may seem that another of Wenger's important midfield option could be exit-bound. The Gunners, nonetheless, will know that most of the big names in the club would leave if Wenger fails to deliver silverware or at least a top four finish at the end of the season.
Wenger will try his best to keep Song at the Emirates, according to a Caughtoffside report.
Alexandre Dimitri Song Billong, who joined the Gunners from French club SC Bastia in June 2006, has made a total of 172 appearances for Arsenal and has even managed to score 10 times.
© Copyright IBTimes 2023. All rights reserved.