Arsenal Transfer Rumours - Fabregas situation rambles on but will Wenger sign Willian?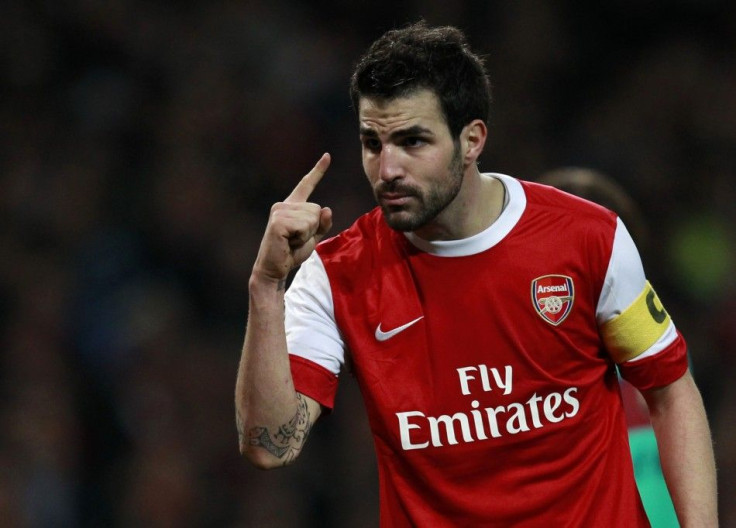 With the Fabregas-to-Barcelona saga raging on without showing any signs of stopping, it dominates today's rumours for the umpteenth time.
In a report in The Sun, Fabregas' teammate Bacary Sagna claimed that the club skipper was desperate to move to Barcelona - news which didn't surprise many.
Sagna said, I can say it's true that Cesc wants to go to Barca. Fabregas wants to return to his country of birth, to his city, where his family is. He wants to play for one of the best teams in the world, Barcelona, and that's understandable.
At the moment, however, he is still Arsenal's captain.
However, Fabregas himself admitted later that he was frustrated at Arsenal but wouldn't go as far as asking for a move, stating that he owed himself to the Gunners. However, he stopped short of pledging his future the club, saying he can't say no to anyone.
He said, Barcelona are the best team in the world and going there guarantees titles. But I owe myself to Arsenal.
Any player who says he is not frustrated at not winning titles is lying. I am ambitious. (But) I have not spoken to the manager. He is the boss, he takes decisions and I don't know if they want to sell me or not.
I have values and after all that I have done in eight years here I am not going to say a word that would ruin everything. I have always acted with discretion.
Everyone sees things in a different way but in these (sorts of) decisions, not everything depends on the player. If I said anything else it would be a lie, it would give rise to speculation that is not true.
I am very happy at Arsenal. I am not going to talk about any team - but I can't say no to anyone because you never know what could happen in the future.
Barcelona have, reportedly, made Fabregas their main transfer target for the summer. The European champions will have to meet the asking price of £35.2m, plus a player, to secure his services. Though Fabregas will find it difficult to get into the first team at the Catalans, he is seen as the natural replacement for Xavi who will be 31 in January.
What will complicate matters, according to The Daily Star, is Arsenal's stance of repeating their strategy of reject all offers for the player from Barcelona. The report states that Fabregas has been informed of this as manager Arsene Wenger wants him to see through at least one of his remaining four years of the contract.
Elsewhere, Wenger has, reportedly, settled on Bolton's Gary Cahill as he looks to strengthen his central-defence. Arsenal face a stumbling block in Bolton's demand for £20m, but offering promising young defender Miguel, for a year-long loan, could make the deal tick.
In news that could please certain quarters of the Emirates, midfielder Denilson, targeted by frustrated Arsenal fans during the season, could soon leave the side as a part of a cash-plus-player deal for Shakhtar Donetsk midfielder Willian. £12m is the fee for the player.
Gervinho, Chris Samba and Brazilian striker Leandro Damiao are other players linked to the Gunners. As yet, Wenger has made only one signing in the transfer market - 19-year-old defender Carl Jenkinson from championship side Charlton Athletic.
© Copyright IBTimes 2023. All rights reserved.