Arsenal vs. Manchester City 2016: Prediction, Time, Injury News For Sunday's Premier League Game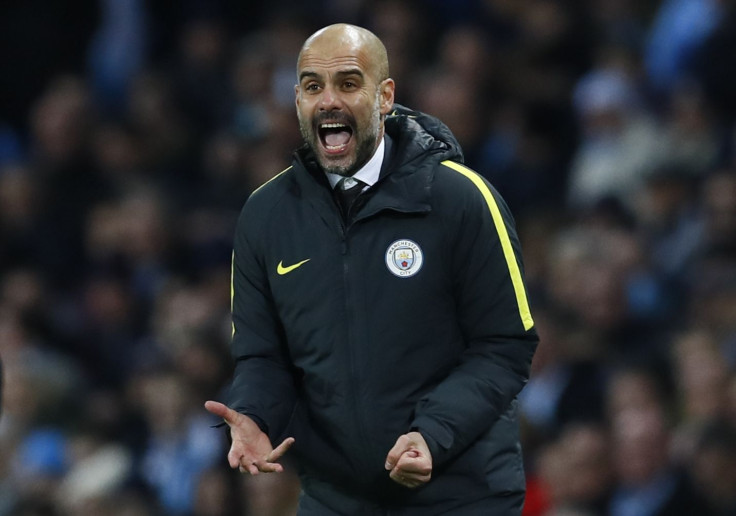 With Chelsea in relentless form at the top of the table, fellow Premier League title challengers Manchester City and Arsenal know they can ill afford to lose Sunday's crunch match at the Etihad. As Chelsea has stretched in its winning run to 10 matches, both City and Arsenal have faltered to allow gaps to open up that neither can afford to be made too much larger.
A win for Chelsea combined with a defeat for Arsenal would leave its gap at nine points, while a City defeat would mean the Manchester club falling 10 points adrift. Even with more than half the season remaining they would be huge obstacles to overcome.
Manchester City's problems of late have been much discussed, with manger Pep Guardiola meeting much criticism for his tinkering of formations and steadfast desire for his team to play out of defense. Having won its first six matches of the campaign, City then went on a run of just two victories in its next nine.
Arsenal had been much more consistent, second only to Chelsea on that front, and getting many wondering whether this was a "new Arsenal" that finally had what it took to end a 13-year wait for a Premier League title. But some of those familiar, debilitating issues reared their head once more at Everton in midweek.
Arsenal had control of the game and a 1-0 lead approaching halftime but Everton cranked up their physical intensity and manager Arsene Wenger admitted that his team failed to respond.
"We lost a bit of urgency and Everton made the game very physical," he said afterward. "From that moment on we lost some goals we are not used to losing. They disturbed our game really, they played a real cup game and at the end of the day we lost on two headers from two defenders."
If there is good news to be had about a trip to Manchester City, it is that Arsenal is hardly likely to be faced with the same physical challenge. Indeed, in the aftermath of a crushing 4-2 defeat to Leicester City last week, during which City failed to make a single tackle in the opening 35 minutes, Guardiola, perhaps knowingly, incited critics of his ultra-purist formula yet further by insisting that he is "not a coach for tackles so I don't train tackles."
Unlike Arsenal, Guardiola's side will go into Sunday's showdown on the back of a victory. And, after back-to-back demoralizing defeats at the hands of Leicester and pace-setters Chelsea, Wednesday's 2-0 home win over Watford was much needed.
It was a win, though, that came at a significant cost. Summer signing Ilkay Gundogan, whose debut for the club was delayed by a dislocated kneecap, will now miss the rest of the season after suffering a torn cruciate knee ligament.
"It's so, so difficult for him, and so sad for him - we're going to miss him a lot," Guardiola said in his pre-match press conference on Friday.
With Fernandinho and Sergio Aguero still suspended for Sunday following their late indiscretions which earned red cards against Chelsea, not to mention Vincent Kompany's continued absence, City will be without a number of key players.
Arsenal has its injury concerns, too. As Everton scored two goals from headers, the presence of central defender Shkodran Mustafi was sorely missed. The Germany international, signed in the summer, will be unavailable due to injury again on Sunday, meaning, in the continued absence of Per Mertesacker, Gabriel will deputize. Santi Cazorla and Danny Welbeck also remain sidelined, while Wenger confirmed that the match will come too soon for the return of midfielder Aaron Ramsey.
Prediction: This promises to be one of the most intriguing, and perhaps consequential, contests of the Premier League season. Arsenal will not face the same physical tests that derailed it against Everton. But City, too, will not likely, despite Arsenal's improvement in this area, be faced with the same coordinated, intense pressing that has disrupted its efforts to play out of the back. It sets the tone for an open and entertaining matchup. Both teams have vulnerabilities currently at the back, which may ultimately result in a high-scoring draw.
Predicted Score: Manchester City 2-2 Arsenal
Kickoff Time: Sunday, 11 a.m. EST
TV Channel: NBCSN
Live Stream: NBC Sports Live Extra
© Copyright IBTimes 2023. All rights reserved.