Asante Samuel Trade: Falcons, Broncos, Lions All Possible Destinations for the Cornerback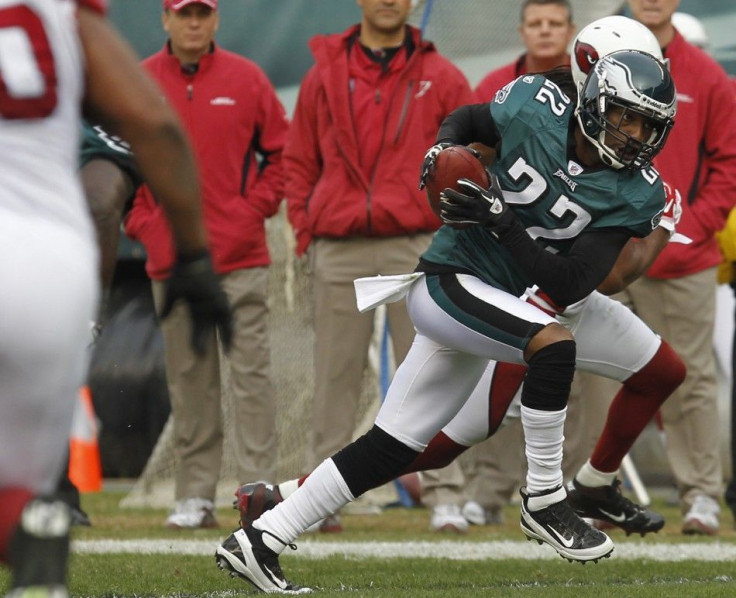 It looks like one of the best cornerbacks in the game will soon be wearing a new uniform.
Eagles defensive back Asante Samuel is on the verge of being moved, according to multiple reports. Philadelphia is stacked at cornerback, with three All Pros on the roster. Alongside Samuel, the Eagles have Dominique Rodgers-Cromartie and Nnamdi Asomugha.
With all that depth, the Eagles are looking to unload one of their stars.
Several NFL teams could use a good cornerback, but not every team can afford him. Samuel will make $21.5 million over the next two seasons, a price tag that might be too rich for some.
Samuel is a valuable player, though, making him an attractive option. He led the league with 10 interceptions in 2006, and has 45 in his career.
Here are a few potential landing spots for Samuel:
Atlanta Falcons
Atlanta certainly seems to be Samuel's most likely destination. Both ESPN and the NFL Network have reported that the Falcons and Eagles are close to making a trade. The Falcons made it to the playoffs last year, but once again failed to win their first game. Eli Manning had a 129.3 quarterback rating in Atlanta's postseason loss, and the Falcons finished just 20th in passing yards allowed during the season.
Denver Broncos
The Broncos are prepared to win now after signing Peyton Manning in the offseason, and acquiring Samuel would probably help their cause. Denver's secondary recently took a big hit with the retirement of safety Brian Dawkins, and they are looking to replace what they lost. For all the talk about how the Broncos defense carried Tim Tebow in 2011, Denver wasn't that good against the pass. They rushed the quarterback fairly well, finishing in the top 10 in sacks, but quarterbacks who stayed upright were able to have success. The Broncos allowed 232 yards through the air, on average.
Detroit Lions
The Lions had a breakout year in 2011. They made the playoffs just two seasons after going winless, and had one of the best offenses in the league. Detroit's defense, however, prevented it from being one of the best teams in the league. This was never more evident than when Drew Brees picked apart Detroit's secondary in the first round of the playoffs, throwing for an incredible 466 yards. Adding Samuel would help the Lions balance out a roster that was dominant on one side of the ball last year.
© Copyright IBTimes 2023. All rights reserved.