European Stocks Fall On Central Bank Uncertainty After Good Data
European stocks retreated Wednesday as strong eurozone data added to worries about shifting central bank policies, while the Nasdaq edged to a fresh record on Wall Street.
Business activity in the eurozone jumped at its fastest rate in 15 years this month, according to a report from IHS Markit that pointed to rising momentum as coronavirus vaccines become widespread.
This "brightening prospect of life increasingly returning to normal has... pushed confidence to an all-time high, fueled greater spending and encouraged hiring," said Chris Williamson, chief economist at IHS Markit.
IHS Markit's PMI index -- which shows the earliest trends in manufacturing and service sectors -- said eurozone activity leapt from 57.1 in May to a booming 59.2 in June, far above the 50-point level that indicates growth.
If the eurozone economy is booming, its stocks were a bust, with Frankfurt's DAX 30 index tumbling 1.2 percent, and the CAC 40 in Paris falling 0.9 percent.
"Good data is still perhaps to be viewed as bad news, since it pushes central banks towards gradually tightening policy," said market analyst Chris Beauchamp at online trading platform IG.
Wall Street stocks finished little changed following a directionless session. The Nasdaq edged to a second straight record, while the S&P 500 ultimately finished with modest losses after flirting with a record of its own.
Briefing.com analyst Patrick O'Hare noted that Wall Street has pretty much recovered ground lost last week, when fears that the Federal Reserve would hike rates and wind down stimulus support to ward off inflation caused the market to turn in its worst weekly performance since last October.
O'Hare said stocks are back to trading on expectations of an increase in commodity prices, with traders gravitating towards sectors that will benefit from the reopening of global economies.
Meanwhile, oil prices rose further as expectations rise of higher demand as economies come back online, with some analysts saying crude reaching $80 a barrel is increasingly possible.
Analysts said the lack of progress on the Iran nuclear deal was also providing support, since it delay the return of supplies to the global market from the major producer.
New York - Dow: DOWN 0.2 percent at 33,874.24 (close)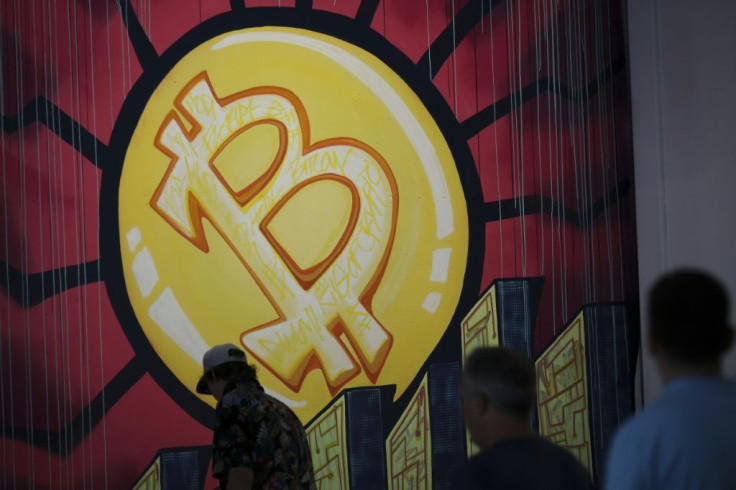 New York - S&P 500: DOWN 0.1 percent at 4,241.84 (close)
New York - Nasdaq: UP 0.1 percent at 14,271.73 (close)
London - FTSE 100: DOWN 0.2 percent at 7,074.06 (close)
Frankfurt - DAX 30: DOWN 1.2 percent at 15,456.39 (close)
Paris - CAC 40: DOWN 0.9 percent at 6,551.07 (close)
EURO STOXX 50: DOWN 1.1 percent at 4,075.94 (close)
Tokyo - Nikkei 225: FLAT at 28,874.89 (close)
Hong Kong - Hang Seng Index: UP 1.8 percent at 28,817.07 (close)
Shanghai - Composite: UP 0.3 percent at 3,566.22 (close)
Euro/dollar: DOWN at $1.1932 from $1.1940 at 2100 GMT
Pound/dollar: UP at $1.3962 from $1.3949
Euro/pound: DOWN at 85.39 pence from 85.60 pence
Dollar/yen: UP at 110.95 yen from 110.65 yen
Brent North Sea crude: UP 0.5 percent at $75.19 per barrel
West Texas Intermediate: UP 0.3 percent at $73.08 per barrel
© Copyright AFP 2023. All rights reserved.