Stocks Nervous Even After Russia Sees 'Chance' In Ukraine Crisis
Stock markets tried and failed to claw back some of their earlier losses on Monday after Russia suggested there might be a "chance" of reaching an agreement with the West over Ukraine.
Prospects of the US Federal Reserve raising interest rates more aggressively than anticipated further sapped the energy from traders who are already bracing for the end of its easy money policies.
Whatever early momentum Wall Street had petered out at the close, with the Nasdaq ending flat and the Dow and S&P 500 posting losses. In Europe, markets that had tumbled sharply earlier in the session came off their lows, but ended firmly in the red.
"Stock markets are getting pummelled... as investors prepare for a potential Russian invasion of Ukraine this week," OANDA analyst Craig Erlam said.
"Reports since Friday suggest an invasion has gone from being a risk to highly likely and the late sell-off in the US followed by today's plunge reflects that."
Nevertheless, markets experienced some momentary relief from comments by Russian Foreign Minister Sergei Lavrov, who told President Vladimir Putin that there was a "chance" of reaching an agreement on security with the West.
"The tone changed suddenly... following a headline that Russian Foreign Minister Lavrov said there is a chance for agreement on security issues," said Patrick O'Hare at Briefing.com.
"The fact that the door has not been shut to further talks... is a good thing," O'Hare said.
"Hence, the negativity seen earlier has dissipated some, yet there is still a major cloud of uncertainty hanging over the market."
Lavrov's comments "eased investor nerves over an 'imminent' invasion of Ukraine by Russia, something which (the) Kremlin has continually denied," ThinkMarkets analyst Fawad Razaqzada said.
Looking beyond the Ukraine crisis, inflation remained very much an "elephant in the room" for financial markets, he cautioned.
"It is all about how central banks are going to address surging inflationary pressures around the world, not least the Federal Reserve."
Comments by a top US Federal Reserve official, suggesting the central bank needed to accelerate the pace of interest rate increases to fight inflation, threatened to dampen some of the nascent optimism.
"Our credibility is on the line here," St. Louis Fed President James Bullard said on CNBC.
After consumer prices saw their biggest jump in 40 years in January, he said the Fed should "front load" its hikes to get the interest rate up to one percent by July.
The Ukraine crisis is also being closely watched by oil markets, amid a pick-up in crude demand as economies reopen after the coronavirus pandemic and people return to a more normal life.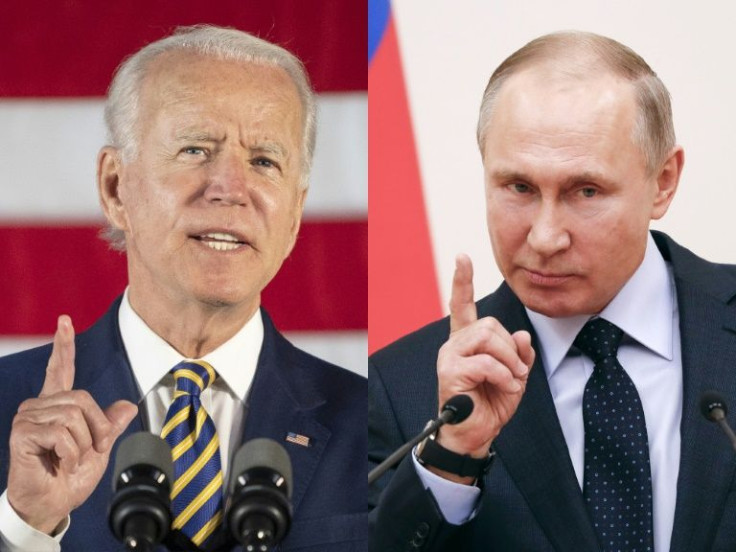 Both Brent and West Texas Intermediate flirted with levels not seen since September 2014 in Monday's trading.
Europe has for months suffered from soaring natural gas prices, which have fueled rocketing domestic energy prices and sparked decades-high inflation.
"In the event of a Russia-Ukraine escalation, we could be seeing a significant increase in domestic energy prices since much of Europe is heavily reliant on Russian oil and gas supplies," said XTB analyst Walid Koudmani.
New York - Dow: DOWN 0.5 percent at 34,566.17 (close)
New York - S&P 500: DOWN 0.3 percent at 4,401.67 (close)
New York - Nasdaq: FLAT at 13,790.92 (close)
London - FTSE 100: DOWN 1.7 percent at 7,531.59 (close)
Frankfurt - DAX: DOWN 2.0 percent at 15,113.97(close)
Paris - CAC 40: DOWN 2.3 percent at 6,852.20 (close)
EURO STOXX 50: DOWN 2.2 percent at 4,064.45 (close)
Tokyo - Nikkei 225: DOWN 2.2 percent at 27,079.59 (close)
Hong Kong - Hang Seng Index: DOWN 1.4 percent at 24,556.57 (close)
Shanghai - Composite: DOWN 1.0 percent at 3,428.88 (close)
Brent North Sea crude: UP 2.2 percent at $96.48 per barrel
West Texas Intermediate: UP 2.5 percent at $95.46 per barrel
Euro/dollar: DOWN at $1.1305 from $1.1350 late Friday
© Copyright AFP 2023. All rights reserved.