Asian Stocks Fall Ahead Of US Presidential Election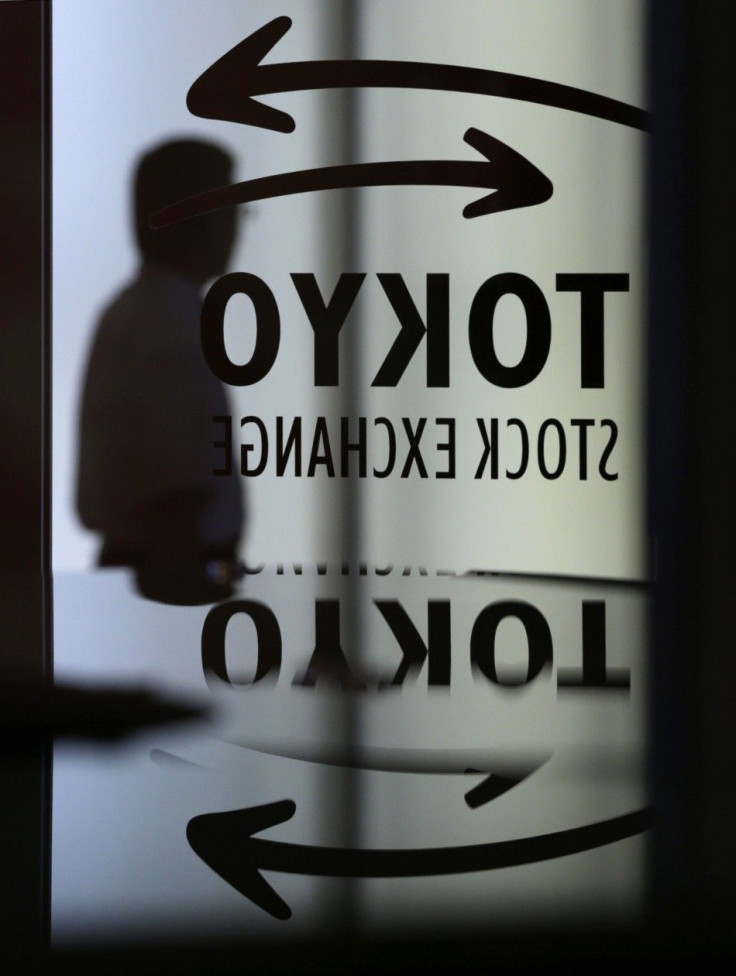 Asian stock markets declined Monday despite the encouraging economic reports from the U.S. and China as investors opted for caution ahead of the U.S. presidential election.
Japanese benchmark Nikkei declined 0.48 percent or 43.78 points to 9,007.44, Hong Kong's Hang Seng fell 0.47 percent or 104.93 points to 22,006.40 and South Korean KOSPI Composite fell 0.55 percent or 10.50 points to 1,908.22 while India's BSE Sensex slipped 0.24 percent and Chinese Shanghai declined 0.14 percent.
Markets opened on a weak note following declines on Wall Street Friday as the better-than-expected jobs data was offset by uncertainty about the outcome of the U.S. presidential election. Polls indicated that the outcome is too close to call.
"Polls show that the presidential race is too close to call although the House and Senate races look like delivering the status quo. The worst case scenario for markets is for a prolonged period of uncertainty if the results produce no clear cut result," said a note from Credit Agricole.
The U.S. Labor Department reported that 171,000 jobs were added in October, far better than the economists' estimate of 125,000 jobs. September payrolls were revised to a gain of 148,000 from an initially reported 114,000. The unemployment rate rose to 7.9 percent from 7.8 percent in September as more people entered the labor force.
Meanwhile, the data released Saturday by the National Bureau of Statistics and China Federation of Logistics and Purchasing showed that China's non-manufacturing activity rose in October compared to that in the previous month, decreasing the concerns over the slowdown in the economic growth of the country. The non-manufacturing Purchasing Managers' Index (PMI) rose to 55.5 in October from 53.7 in September.
Market participants are awaiting the start National Congress of the Communist Party of China November 8, where the party will present its new leaders for the next ten years. Xi Jinping will probably replace Hu Jintao as the leader of China for the next 10 years.
Japanese shares fell, led by declines from tech shares. Sony Corp. declined 2.25 percent and Panasonic Corp. plunged 5.60 percent while Sharp Corp. slipped 3.64 percent after rating agency Fitch downgraded the company to B- from BBB- with a negative outlook.
Among the automakers, Honda Motor Co Ltd. gained 1.22 percent and Toyota Motor Corp. surged 2.23 percent while Nissan Motor Co Ltd. rose 0.73 percent.
In Hong Kong, Zijin Mining Group Co Ltd. fell 2.23 percent and China Petroleum & Chemical Corp. slipped 2.12 percent while New World Development Co ltd. gained 0.97 percent.
Car makers plunged in Seoul on reports that a U.S. agency had found that Hyundai and Kia exaggerated the mileage figures of their latest cars. Hyundai Motor Co. slumped 7.21 percent and Kia Motors Corp. plunged 6.94 percent.
© Copyright IBTimes 2023. All rights reserved.