Assad Wins 89% Of Vote In Syrian Presidential Election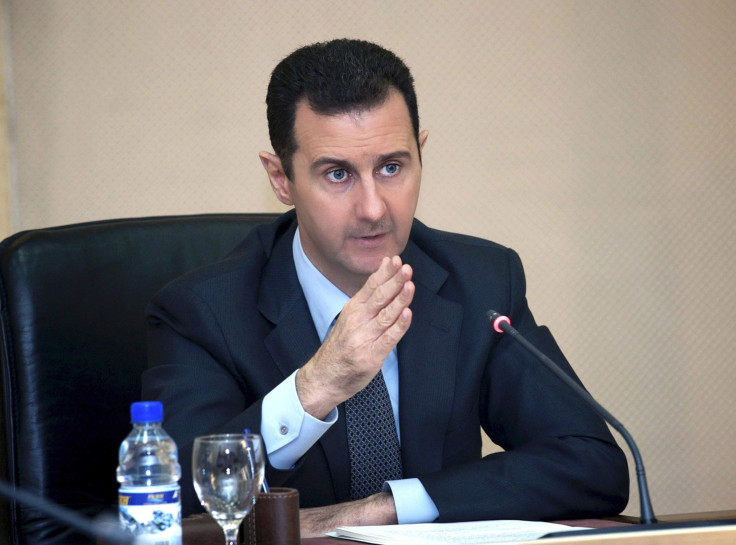 President Bashar Assad won the Syrian presidential elections with 88.7 percent of the vote, giving him another seven-year term in office, preliminary results showed. The election was considered a sham by the international community, as many of those in the country's rebel-held areas were unable to vote.
Speaker of Parliament Mohammad Jihad al-Laham announced Wednesday that 10,319,723 votes were cast for Assad. Official results will be released Wednesday.
That 88.7 percent is however the lowest percentage that the Assad family has won in more than four decades of family regime. Assad's father, Hafez, served as president from 1971 to 2000, and with each re-election he won more than 99 percent of the vote. When his son, Bashar, was elected in July 2000, he won by a 97 percent margin and was re-elected in 2007 with 98 percent of the vote.
The election was the first in the country's history to have more than one candidate on the ballot. Hassan al-Nouri and Maher Hajjar won 4.3 percent and 3.2 percent, respectively. The Supreme Constitutional Court said voter turnout was 73.42 percent.
Assad's win shows that he has no intention of relinquishing power or giving in to the opposition that has been fighting his military for more than three years. The conflict has killed more than 160,000 people and displaced millions.
© Copyright IBTimes 2023. All rights reserved.