Associated Press Nazi Scandal: AP Investigating New Evidence Of Cooperation With Hitler's Regime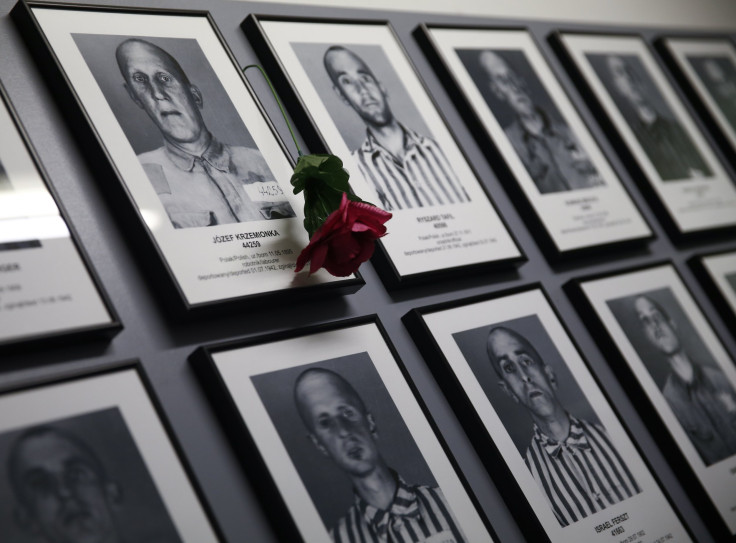 A new academic article in a German journal alleges the U.S.-based news wire agency the Associated Press cooperated with Adolf Hitler's Nazi regime. The AP said Wednesday the article focused on a "subsidiary photo agency" and that it was reviewing its own documents.
The article by historian Harriet Scharnberg in "Zeithistorische Forschungen" (Studies in Contemporary History) said the AP supplied American newspapers with materials made by the Nazi propaganda ministry, the Guardian reported. While other news agencies were banned, the AP continued working in Germany until the U.S. entered the war in 1941.
Scharnberg's article said the AP signed an editor's law agreement promising not to publish materials that would "weaken the strength of the Reich abroad or at home," another name for the Nazi regime. The agreement meant the AP hired reporters who were also employed by the Nazis' propaganda ministry and allowed the regime to use its photographs in propaganda materials including several anti-Semitic ones. AP photographer Franz Roth was a member of the Nazis' propaganda division. His photographers were removed from the AP's website after the publication of Scharnberg's article, the Guardian reported.
The AP issued a statement saying it had provided Scharnberg with archival materials from World War II, but that her research also covered "individuals and their activities before and during the war that were unknown to AP."
"AP rejects the suggestion that it collaborated with the Nazi regime at any time. Rather, the AP was subjected to pressure from the Nazi regime from the period of Hitler's coming to power in 1933 until the AP's expulsion from Germany in 1941," said the statement from Paul Colford, vice president and director of media relations. "The AP did not engage in direct publication and until Ms. Scharnberg's research had no knowledge of any accusation that material may have been directly produced and selected by Nazi propaganda ministries."
The statement said Scharnberg's research focused on a German photo subsidiary of the AP's operation in Britain. That subsidiary became subject to the Nazis' press law in 1935 after which the AP labeled materials that came from Nazi sources. The AP's Berlin bureau and its photographic archives "effectively were under full Nazi control and possession" after 1941.
The U.S. news wire has been criticized more recently for opening a bureau in North Korea in 2012, leading to questions about cooperation with the regime in Pyongyang. The AP was founded in 1846 and functions as a not-for-profit news cooperative.
© Copyright IBTimes 2023. All rights reserved.
FOLLOW MORE IBT NEWS ON THE BELOW CHANNELS