Atiur Rahman, Bangladesh Central Bank's Governor, Quits After Hackers Steal $101M From Foreign Reserves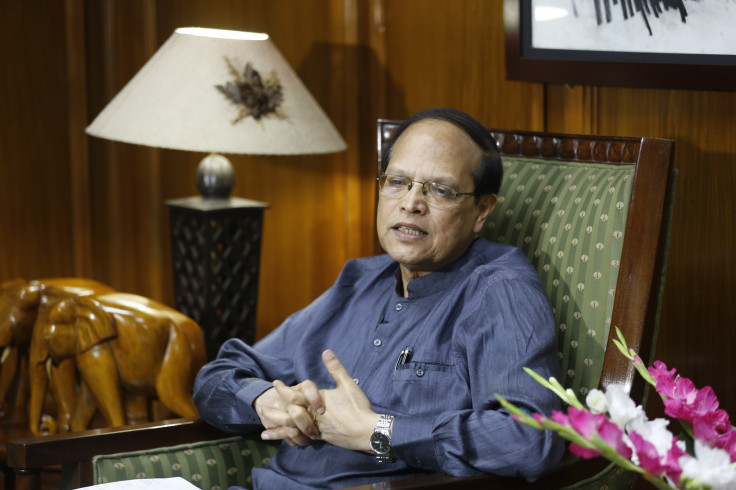 Atiur Rahman, the governor of Bangladesh's central bank, resigned Tuesday after hackers looted $101 million last month from the country's foreign reserves much to the embarrassment of the government, according to reports. The move comes after Bangladeshi Finance Minister Abul Maal Abdul Muhith called the bank's approach to the cybertheft "very incompetent."
Rahman told Reuters that Prime Minister Sheikh Hasina accepted his resignation. Muhith had asked 64-year-old Rahman to submit his resignation, according to Agence France-Presse (AFP).
"He [Rahman] called me yesterday and I've asked him to resign. And he has resigned today," Muhith told AFP.
The theft in question happened between Feb. 4 and Feb. 5, when hackers broke into Bangladesh Bank's computer systems and transferred millions from its account at the Federal Reserve Bank of New York to casinos in the Philippines. The cyberheist sent officials in Bangladesh, Sri Lanka and the Philippines into frenzy where most of the stolen money was found. Of $101 million, the central bank said it recovered $20 million and $81 million is outstanding, Bloomberg reported Tuesday.
Rahman, who was due to retire in August after serving the bank for seven years, said earlier in the day that he wanted to leave with dignity.
"If it's my fault, they can take action against me, against Bangladesh Bank. But they cannot insult me in public," Rahman told Bloomberg. "I will do anything and everything possible for the country."
© Copyright IBTimes 2023. All rights reserved.