Aurora Shooting Trial: James Holmes Jury Selection To Start Tuesday, Could Last Until June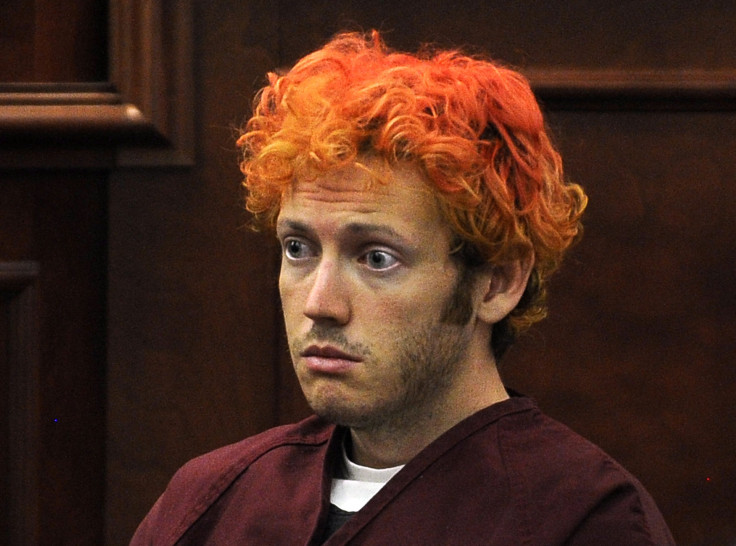 Jury selection was set to start Tuesday in the trial of James Holmes, the suspect behind the July 2012 movie theater shooting in Aurora, Colo., that left 12 dead and 70 injured. Officials will begin questioning 9,000 potential jurors -- one of the biggest jury pools in United States history -- ahead of a trial expected to take most of the year. Prosecutors are seeking the death penalty.
"There has never, in the history of Colorado, been a jury trial like this," defense lawyer Craig Silverman told the Los Angeles Times. Starting Tuesday, 250-person waves of jurors will receive instructions and a secret questionnaire from Judge Carlos A. Samour Jr. Once the attorneys receive responses from all the potential jurors, some will be called back to the courthouse for individual questioning -- a process that could take up to four months, ABC 7 reported. At the end of this process, about 100 jurors will remain. Finalists will be questioned again in a group session, and by June lawyers should have finally selected the 12 jurors and 12 alternates for the trial.
Some typical restrictions, such as having prior knowledge of the case, won't automatically disqualify potential jurors for the high-profile Holmes trial. But potential jurors do have to be willing to consider imposing the death penalty if Holmes is convicted.
"This is going to be a life-changing event for every juror who sits on the trial," trial consultant Joseph Rice told ABC 7. "They are going to deal with life-and-death issues that will forever be part of their experience."
Holmes, a 27-year-old former neuroscience student, faces 24 counts of first-degree murder, 116 counts of attempted murder and one count of possession of explosives, CBS News reported. Holmes' lawyers have previously admitted the suspect was the shooter at the 2012 midnight showing of "The Dark Knight Rises" but blamed his actions on a psychotic episode. He pleaded not guilty by reason of insanity, and the Holmes family issued a statement last month saying he "is a human being gripped by a severe mental illness."
© Copyright IBTimes 2022. All rights reserved.
FOLLOW MORE IBT NEWS ON THE BELOW CHANNELS