Australia To Join Chinese Navy Exercises In South China Sea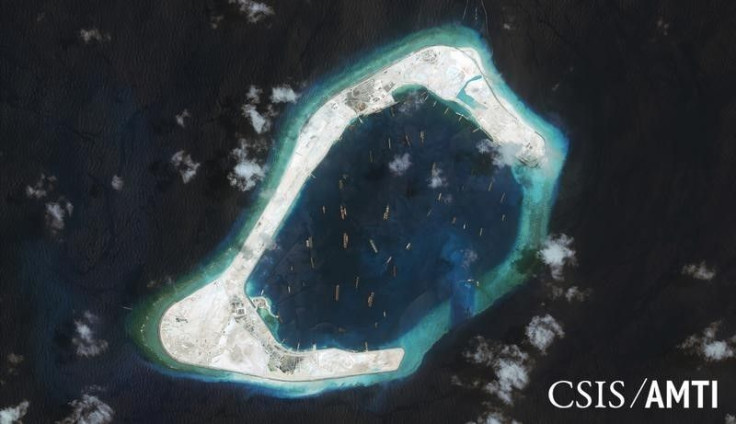 SYDNEY (Reuters) - Two Australian warships will hold exercises with the Chinese navy in the South China Sea next week, Australia's defense minister said on Thursday, just days after a U.S. navy patrol near a man-made Chinese island in the disputed waters angered Beijing.
The HMAS Stuart and HMAS Arunta will visit China's main South China Sea base of Zhanjiang in the southern province of Guangdong ahead of drills scheduled for early next week, Marise Payne said.
"The Royal Australian Navy has a long history of engagement with regional navies and regularly conducts port visits and exercises — including in China," Payne said in a statement.
"There have been no changes or delays to the schedule of the HMAS Arunta and HMAS Stuart since the United States activity in the South China Sea on 27 October 2015."
The statement gave no details on the precise location for the exercise. Australian media said it would include live-fire drills.
China rebuked Washington for sending a U.S. guided-missile destroyer close to Subi Reef in the Spratly archipelago on Tuesday, saying it had tracked and warned the USS Lassen and called in the American ambassador to protest.
Australia, a key U.S. ally in the region, expressed its strong support for freedom of navigation, while stopping short of welcoming the patrol.
Speculation has risen that Australia might undertake similar exercises, either alongside the U.S. navy or on its own, but any move would risk antagonizing top trading partner China.
Euan Graham, director of the International Security Program at the Lowy Institute in Sydney, said Australia would want to try and avoid being seen as "deputy sheriff" to the United States in the region.
"It would be more effective to demonstrate broader international concerns if Australia were to assert freedom of navigation under its own political and operational banner and not to ride U.S. coat-tails," he said.
Earlier this week, senior government senator Arthur Sinodinos told Sky News that Australia did not have "any plans to do what the United States has done" in relation to freedom of navigation exercises.
"Australia has a legitimate interest in the maintenance of peace and stability, respect for international law, unimpeded trade and freedom of navigation and overflight in the South China Sea," Payne said, without addressing whether Australia was planning similar exercises.
China claims most of the South China Sea, through which more than $5 trillion of world trade passes every year. Vietnam, Malaysia, Brunei, the Philippines and Taiwan have rival claims.
On Wednesday, a French frigate docked at Zhanjiang for a four-day visit ahead of French President Francois Hollande's trip to China next week.
© Copyright Thomson Reuters 2023. All rights reserved.