Australian PM Gillard proposes new "flood tax"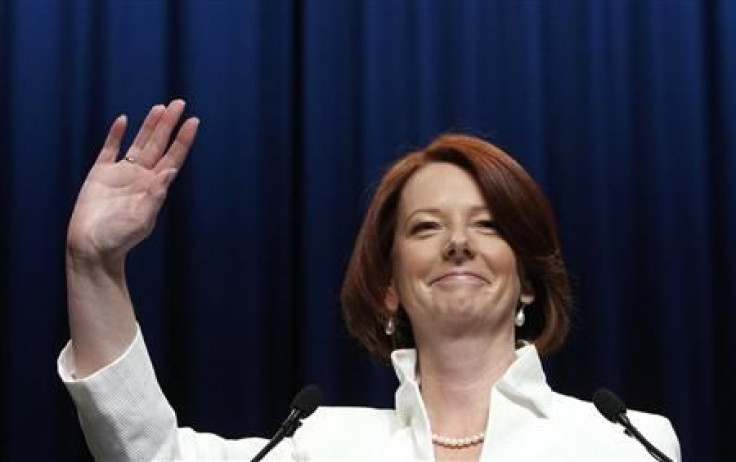 In response to the reconstruction costs associated with the floods that have devastated Queensland and Victoria provinces, the prime minister of Australia, Julia Gillard, has unveiled a new "flood tax" to help pay for the rebuilding.
The twelve-month tax, which would become effective on July 1, would apply to Australians earnings in excess of $50,000 (Aus.) and would not be levied on people directly affected by the flooding.
Those who make between $50,000 and $100,000, will be charged an extra 0.5 percent on their taxes, while those who earn more than $100,000, will see a 1 percent hike.
The measure is expected to generate about $1.8-billion.
In tandem with the tax, the government will initiate certain spending cuts to meet the flood-related expenditures (including infrastructure projects, as well as green energy initiatives).
Gillard estimates that reconstruction projects will cost about $5.6-billion.
We should not put off to tomorrow what we are able to do today, she said. The Treasury's preliminary estimates are that GDP growth in this financial year will be about half a percentage point less due to the floods, Gillard said.
Gillard also noted that Queensland, which has bore the brunt of flooding damage, will receive an immediate $2-billion payment from the government. In addition, jobless Australians who wish to relocate to the flood-stricken areas for reconstruction jobs would also get financial support from the government.
The floods have killed at least 30 people and wreaked havoc with Australia's agriculture, mining and transport infrastructure.
However, as the opposition parties are opposed to the new tax, Gillard may face obstacles getting it passed in Parliament.
This is another government spending program for which no-one is going to be held accountable if things go wrong," said Opposition leader Tony Abbott.
© Copyright IBTimes 2023. All rights reserved.
FOLLOW MORE IBT NEWS ON THE BELOW CHANNELS