Autism law needs reauthorization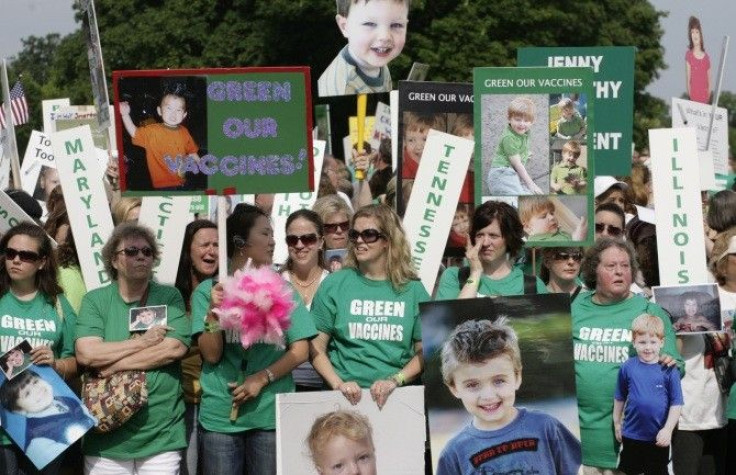 Autism is growing at an alarming rate in the United States. Just 20 years ago, about one in 5,000 children were diagnosed with the disorder. The current rate, according to the U.S. Centers for Disease Control and Prevention, is 1 in 110.
Autism, according to the Autism Society of America, is a complex developmental disability that typically appears during the first three years of life and, at different levels of severity, affects a person's ability to communicate and interact with others.
There is no known biological marker for autism. There is no known single cause. There is no known cure, per se, although early intervention and treatment has been proven to minimize the effects of the disorder. Because there is no known biological marker, autism diagnosis is based solely on behavioral analysis, although research into a cause is ongoing.
Research into autism and services to its victims and their families will continue and expand in the United States, if the Combating Autism Reauthorization Act is passed by Congress next year.
Autism is a growing public health crisis in America today, it affects nearly 1 percent of our children and it demands an appropriate level of response from the federal government through the reauthorization and expansion of the Combating Autism Act, said Bob Wright, co-founder of Autism Speaks.
Thanks to the 2006 Combating Autism Act, we have made tremendous strides in federally funded and directed research, Wright said. However, the need for investment is greater than ever if we are to meaningfully address the scope of this enormous problem and the social and economic burdens it places on our nation.
Sen. Chris Dodd, D-CT, was the champion of the Combating Autism Act of 2006, which received unanimous support from both houses of Congress and was signed into law by President George W. Bush. The law is current until September 2011.
Dodd is retiring from Congress at year's end. But on Monday he unveiled the reauthorization act with Sen. Robert Menendez, D-NJ, who will take the baton from Dodd and be the bill's main champion in the coming Congress, where he hopes to make passage a reality early in the new session.
Families struggling to raise a child with autism deserve our support, and they deserve answers. This legislation will help move us toward a better understanding of autism and help better support those living with this difficult disability. These efforts must carry on in the years to come, Dodd said.
Families in New Jersey, more than anywhere else, understand that we need to address autism on multiple fronts - with research, with early treatment and with a support structure and services for affected individuals and families, Menendez said.
Specifically the bill:
Extends Existing Authorizations
Ensures that the critical programs established under the Combating Autism Act of 2006 continue, including CDC surveillance programs, Health Resources and services Administration intervention and training programs, and the Interagency Autism Coordinating Committee.
Makes Investments in Service Related Activities
Creates a one-time, single year planning and multiyear service provision demonstration grant programs to States, public, or private nonprofit entities;
Establishes a national technical assistance center to gather and disseminate information on evidence-based treatments, interventions, and services; and
Authorizes multiyear grants to provide interdisciplinary training, continuing education, technical assistance, and information to improve services rendered to individuals with Autism Spectrum Disorder and their families.
Establishes a National Institute of Autism Spectrum Disorders
Creates a new National Institute of Autism Spectrum Disorders within NIH, to consolidate funding and accelerate research focused on prevention, treatment, services, and cures. This cross-agency institute will be able to have a coordinated and targeted research agenda aimed at improving the lives of individuals with autism.
Combating Autism Act of 2006 authorized $ 1 billion over five years, thereby increasing federal spending on autism by 50 percent. A FY11 sunset provision was included on all authorizations. As a result, some existing federal efforts through National Institute of Health, HRSA and CDC would cease to exist in the coming Fiscal Year without any action.
It is imperative that we not only stay the course, but refine and intensify research into the potential causes of autism and ways we can improve the lives of people living with autism today, as well as their families, said Geraldine Dawson, chief science officer of Autism Speaks and an IACC member.
© Copyright IBTimes 2023. All rights reserved.