AXA Tobacco Divestment: Why The Insurer Is Ditching A Thriving Industry, Amid Broader Debate Over Socially Responsible Investing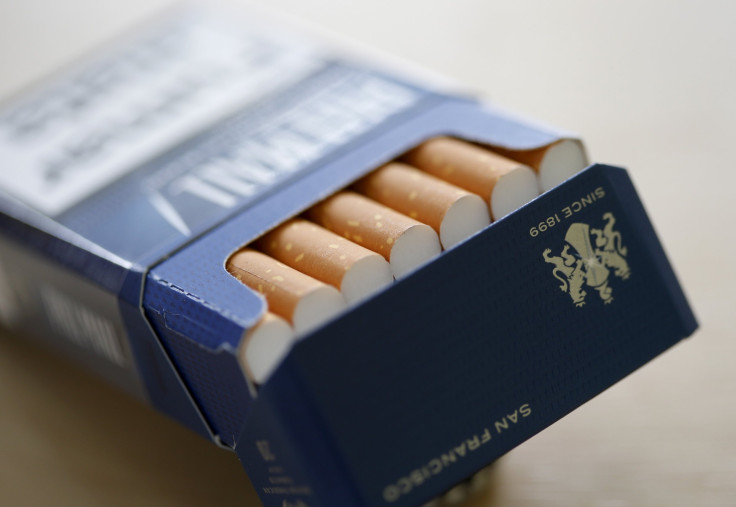 Befuddlement ensued when the AXA Group announced Monday that it would divest more than $2 billion from the tobacco industry. Why dump a sector that has outperformed the market in recent years, even if doing so does mean being more socially responsible?
The answer lies in a broadening debate over the short-term financial benefits but ethical dilemma of remaining invested in an industry widely lambasted as profiting from destroying lives, versus the opportunity costs but longer-term, less readily quantifiable merits of divesting from that sector. For Paris-headquartered insurance company AXA, the choice seemed apparent.
"It makes no sense for us to continue our investments within the tobacco industry," Thomas Buberl, AXA's deputy CEO, said in a statement. "This decision has a cost for us, but the case for divestment is clear: the human cost of tobacco is tragic; its economic cost is huge."
Tobacco is a "sunset industry," said Alice Steenland, AXA's head of corporate responsibility.
A driving factor in AXA's decision was Tobacco Free Portfolios, an Australian initiative that advocates for tobacco divestment and is currently sponsored by the Union for International Cancer Control. Its founder, Dr. Bronwyn King, a radiation oncologist in Melbourne, said she had worked with AXA over the course of several months.
"They've been very open to the idea of reconsidering their position on tobacco," King said. "They've been very forward thinking, and it's very clear that they want to do the right thing."
British American Tobacco Stock Price (Adjusted Close) | FindTheData
Still, the timing of AXA's move drew some scrutiny and surprise. Less than two months ago, California's $290 billion pension fund, CalPERS, began reconsidering its 15-year refusal to invest in tobacco stocks, after discovering the opportunity cost amounted to $3 billion. It could take two years for CalPERS to decide whether to reinvest in tobacco.
CalPERS sold off its tobacco holdings in 2001. "The thinking was, 'Hey, maybe we should get out now, ahead of further decline in the industry,' " CalPERS spokesman Joe DeAnda told the Sacramento Bee in April. "That [decline] didn't happen."
Over the past year, shares in Bloomberg Intelligence's tobacco manufacturing peer group returned 13 percent, compared with a 4 percent decline in the MSCI World Index, noted Bloomberg Gadfly columnist Andrea Felsted in an article Monday. And over the past decade, tobacco has outstripped the world index even more handily, with total returns of 308 percent compared with 43 percent for the MSCI World Index.
In the U.S., adult smoking rates saw their biggest decline in more than two decades last year, to 15 percent of the population. But even though smoking conventional cigarettes appears to be on the decline, some surveys are showing an uptick in electronic cigarette use.
Major tobacco companies have begun selling or developing e-cigarettes, sensing an opportunity to dive into a growing market. British American Tobacco describes e-cigarettes as having "huge potential."
Altria Group Inc. (MO) Stock Price - 10 Years | FindTheCompany
"For a sunset industry, tobacco's recent performance has been stellar," Felsted added. So, she wondered, "What took the insurer [AXA] so long to recognize the inherent contradiction" between providing health insurance and investing in tobacco?
Citing 6 million deaths a year as a result of tobacco, including 600,000 from secondhand smoke, plus the $2.1 trillion that tobacco costs the global economy annually, AXA said it would pull some 200 million euros ($223 million) out of equity holdings and run off 1.6 billion euros in corporate bonds.
Although AXA's announcement did not disclose which tobacco companies those holdings included, AXA documents filed with the Securities and Exchange Commission in mid-May showed it at least owned shares in Altria Group, one of the world's largest tobacco corporations, and Philip Morris International, valued at more than $186 million and $115 million, respectively.
For King, the work of Tobacco Free Portfolios, which has a team of three part-time staff, is only just getting started. It first targeted pension funds in Australia and so far has successfully convinced 36 of them to divest approximately $1.3 billion from tobacco stocks.
Now, they're taking aim at financial leaders and institutions in Europe. "This issue is really emerging as a mainstream issue, in mainstream financial institutions," King said, adding that increasingly, companies are willing to re-examine their relationship with the tobacco industry.
AXA, King said, had inspired and filled her with "hope that this is the start of a much bigger trend in the finance industry."
© Copyright IBTimes 2023. All rights reserved.