Babies For Sale: Indonesian Police Uncover Infant-Trafficking Ring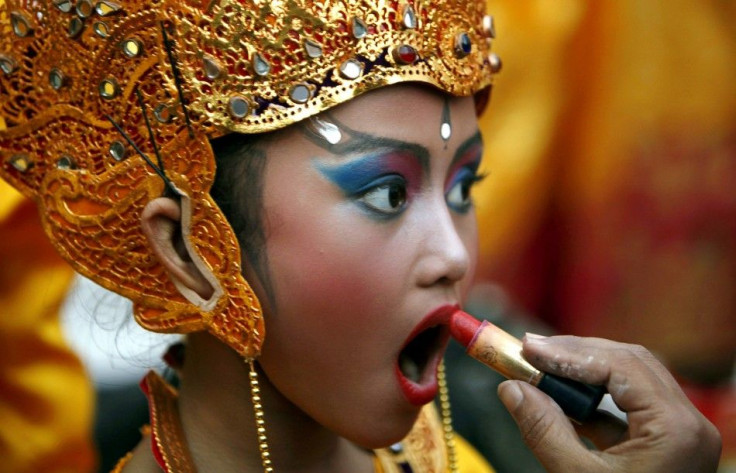 Indonesian police have arrested seven people in connection with the investigation of a ring of baby smugglers who have trafficked infants to Singapore before selling them to buyers in other countries.
The arrests, which took place in western Jakarta last month, included midwives and one mother accused of selling her own child. So far, three babies have been recovered.
According to reports, baby smugglers have been active in Indonesia since at least the mid-1990s, targeting poor families desperate to raise cash. Infants have reportedly been sold for the equivalent of a few thousand dollars each.
The Jakarta Post reported that the trafficking syndicate has sold more than 200 infants in the capital alone since 1992.
"Cases that we heard were babies being sold to Australia, Eastern Europe, Singapore, Taiwan and Malaysia," Indonesia child protection official Arist Merdeka Sirait told the BBC.
"Our investigation has found that the women would buy the babies from poor mothers, promising financial incentives and telling them the babies would live better lives with wealthier families," a senior police spokesman named Rikwanto told Agence France Presse.
In some cases, infants were stolen directly from Indonesian maternity wards then taken on flights to Singapore.
The smugglers even created fake birth certificates, family certificates, birth recognition from hospitals and passports.
Rikwanto added that, depending upon the beauty and health of the child, mothers were paid up to the equivalent of $4,000 for each child. The smugglers then sold the babies to adoptive parents for more than $8,000, with boys attracting the highest prices.
"We are still deepening our investigation into the suspects. We will coordinate with Interpol to arrest the buyers as well as other potential suspects residing in Singapore," Rikwanto added, according to Post.
While Indonesia has made tremendous economic progress in recent years, millions remain trapped in poverty, particularly in rural areas.
The World Bank said that 32.5 million Indonesians live below the poverty line and about half of all households live just above the poverty line, while the gap between the poor and rich is widening.
© Copyright IBTimes 2023. All rights reserved.
FOLLOW MORE IBT NEWS ON THE BELOW CHANNELS