Bahrain Holds Elections, Shiite Opposition Boycotts Vote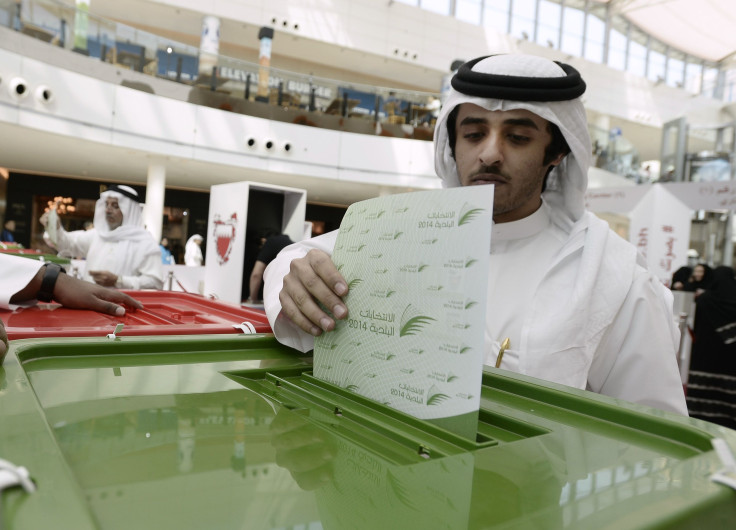 MANAMA (Reuters) - Bahrainis voted on Saturday in the first parliamentary elections since 2011 when mostly Shiite protesters took to the streets demanding more democracy.
The elections were boycotted by the Shiite Muslim opposition over accusations that constituency changes would still favor the Sunni Muslim majority represented by the ruling family.
Bahrain has been shaken by low-level unrest since the February 2011 demonstrations. The country's Shiites have long complained of political and economic marginalization, an accusation the government denies.
The election is unlikely to resolve the political problems that have gripped the country.
The Shiite opposition maintains that the new parliament will not have enough power and that voting districts still favor Sunnis despite some recent electoral changes.
Some 419 candidates are running, 266 for parliament and 153 for municipal councils in the kingdom, where the Sunni Muslim al-Khalifa family rules over a mainly Shiite population.
Reconciliation talks between the royal family and the opposition revived early this year, but appeared to stall after the prosecution of opposition officials on a variety of charges.
Al Wefaq, the main opposition in Bahrain, is boycotting the elections along with three other groups. In a statement, the opposition said the way voting districts were reorganized "divides society according to sectarian and racial lines".
Despite the boycott, polling stations were busy in the mostly Sunni Riffa district south of Manama.
In the Shiite village of Sanabis to the west of Manama, rocks were scattered in the street in an attempt to block traffic and prevent voters from reaching polling stations.
In Sitra, a village east of Manama, plumes of smoke rose in the sky as residents burnt tires.
"In some areas the roads were blocked by the opposition to prevent people from voting but the police dealt with the matter and opened the roads..." the executive director of the elections, Abdulla bin Hassan al-Buainain told reporters.
Bahrain's Justice Ministry said turnout for parliamentary elections was 51.5 percent while that for the municipal elections was 53.7 percent. No date for the results has been announced yet.
Al Wefaq won 18 out of 40 parliamentary seats in a 2010 election, but it pulled out of parliament a year later during a crackdown against mostly Shiite Muslim protesters.
Bahrain, an ally of fellow Sunni monarchy Saudi Arabia and home to the U.S. Fifth Fleet, accuses Shiite Gulf power Iran of stirring up unrest. Iran denies those charges.
© Copyright Thomson Reuters 2023. All rights reserved.