Bahrain protesters demand reforms ahead of talks with government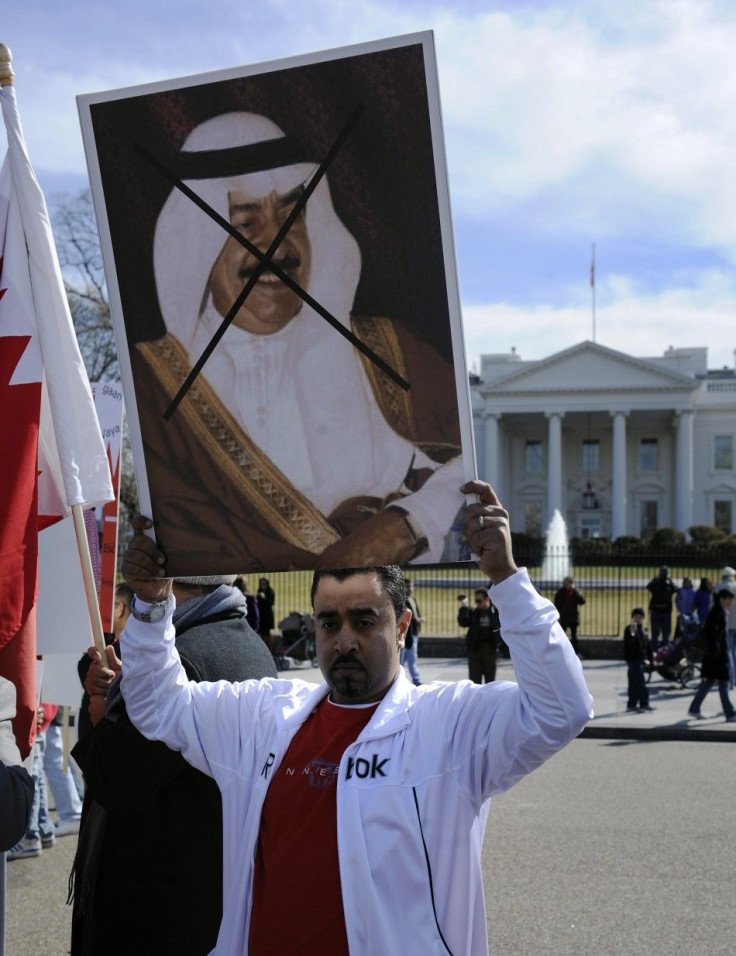 Amidst the deepening turmoil in the tiny Arab kingdom of Bahrain, opposition groups said they will not enter into negotiations with the ruling monarchy until some of their demands are satisfied.
Among other measures, anti-government protesters want the current political administration to resign, political prisoners freed and the killings of demonstrators probed. They also seek the establishment of a constitutional monarchy.
At least six Bahraini protesters were killed and many dozens wounded over the past week by security forces using deadly weapons.
Hundreds of demonstrators spent the night in Manama's Pearl Square following the departure of security forces. [Crown prince Sheikh Salman bin Hamad al-Khalifah, who also serves as deputy commander-in-chief of the armed forces, ordered the military to withdraw to their barracks – a key demand of the opposition.]
According to BBC, the crown prince has reached out to the major opposition parties.
Fellow citizens of Bahrain, the crown prince said on state television.
I hope that we can join hands, work together and communicate with all political forces in the country. Join us to calm the situation so that we can call a day of mourning for our lost sons.
The prince also apologized for the deaths of some protesters, on US television.
I think there is a lot of anger, a lot of sadness, and on that note I would like to extend my condolences to all of the families who lost loved ones and all of those who have been injured. We are terribly sorry and this is a terrible tragedy for our nation, he said.
Some protesters, however, want something more drastic – the immediate resignation of the King Hamad bin Isa al-Khalifah himself.
The kingdom's population is dominated by Shia Muslims, who have long complained of discrimination by the ruling Sunni elite.
"We don't trust anything the al-Khalifahs say anymore, a young protester told reporters. We want them gone. We want a new regime without them.
Bahrain is strategically crucial to the U.S., as it is home to its Fifth Fleet naval forces.
© Copyright IBTimes 2023. All rights reserved.