Band On The Run: 40 Years Ago, Paul McCartney Saved His Career With An Album Made Under Duress In Nigeria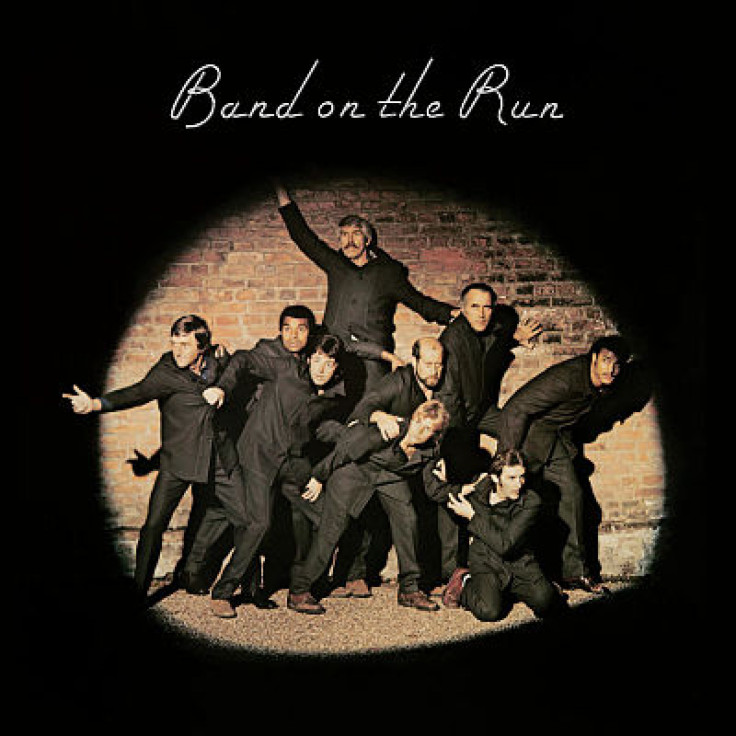 Forty years ago, Paul McCartney, finding himself at a crossroads in his musical career, embarked on a kind of "magical mystery tour" in which he risked everything and miraculously resurrected his reputation. But it was a harrowing journey fraught with danger, near-disaster and heartbreak.
In the summer of 1973, the ex-Beatle (now leader of a new group called Wings), suffered the slings and arrows from critics who still blamed him for the breakup of the world's most popular and successful band, while concurrently condemning his solo offerings – including the albums "McCartney," "Ram," "Wildlife" and "Red Rose Speedway" – as insipid, overly sentimental, disposable slop. Despite his records' high sales figures (for example, singles like "My Love" and "Live and Let Die" were huge hits), some observers felt that McCartney had nonetheless sunk to a creative nadir, desperate to regain his once-illustrious image as an incomparable songsmith and musician.
He had not only largely lost the esteem of critics, but also the warm friendship of his former bandmates George Harrison and John Lennon, still bitter over the fallout from the Beatles' unpleasant breakup. Only 31 years old at the time, Paul McCartney appeared finished and spent as a viable pop cultural force. Then, something unexpected and extraordinary occurred.
Bored with always recording in Abbey Road Studios in London, Paul asked his record company EMI for a list of studios they owned around the world. When he heard that they operated a facility in Lagos, Nigeria, something clicked in his mind and he recklessly decided to fly to West Africa to begin work on his next album. (Reportedly, Paul rejected other "exotic" locales like Mumbai, Rio de Janeiro and Beijing.)
McCartney, who had never visited Nigeria before, envisioned a relaxing sojourn in a tranquil sun-drenched tropical retreat. The reality was far different. Not realizing what he was getting into, Paul packed his bags, along with much-maligned wife Linda, their children, guitarist Denny Laine, former Beatles engineer Geoff Emerick and two Wings roadies, and jetted off to the teeming metropolis of Lagos. (Immediately prior to their departure, two other band members, guitarist Henry McCullough and drummer Denny Seiwell, quit over various grievances they had with Paul.)
With these two defections (and recruiting new musicians from the U.K. at short notice willing to fly to Nigeria extremely unlikely), Paul was forced to play drums and double up on lead guitar parts. Then, they arrived and witnessed the harsh realities of Nigeria. Under the brutal regime of military dictator Yakubu Gowon, the Nigeria these fey British men (and one American woman) found was crippled by massive poverty, widespread disease, immense corruption, streets filled with lepers, open sewers, weak security (despite the omnipresence of the military) and poor infrastructure.
Making things worse, the Wings flew in at the tail of the West African coast's rainy season, when the heat and humidity peak, creating unbearable discomfort for people used to the cool climate of northern Europe. The studio they were supposed to use was substandard, quite a shocking downgrade for a man who was once the king of pop music. Somehow, they soldiered on, recording an album that would ultimately metamorphose into "Band on the Run," one of the biggest hits of the 1970s and a record which would save McCartney's career and reputation.
However, in the meantime, Paul and company endured a number of unpleasant incidents in Nigeria, including a mugging at knifepoint where the culprits took all of Paul's valuables, as well as lyric sheets and cassettes filled with demos (early versions of songs); the culprits likely had no idea the priceless value of their loot. They also had no clue who they robbed. According to reports, the muggers didn't kill the McCartneys because they felt that white people would not be able to identify them in a police lineup. (The sobering implication was that they would have likely lost their lives if they had been black).
Even worse, during a recording session in their ramshackle "studio" Paul collapsed, gasping for air. "Within seconds, he turned as white as a sheet, explaining to us in a croaking voice that he couldn't catch his breath," Emerick later said. "We decided to take him outside for some fresh air...[but] once he was exposed to the blazing heat he felt even worse and began keeling over, finally fainting dead away at our feet. Linda began screaming hysterically; she was convinced that he was having a heart attack. ... The official diagnosis was that he had suffered a bronchial spasm brought on by too much smoking."
Bizarrely, Paul also fell afoul of Fela Kuti, the iconic Nigerian political activist and Afrobeat superstar, who accused these white foreigners of seeking to "steal" African music. Kuti even confronted the Wings in the studio and only relented after hearing what Paul had recorded. Paul was, in fact, a great admirer of Kuti, calling his group "the best band I've ever seen live. When Fela and his band eventually began to play, after a long, crazy buildup, I just couldn't stop weeping with joy. It was a very moving experience."
All this adversity appeared to have motivated Paul to make a strong album. Upon release, "Band on the Run," supported by the excellent title track and "Jet," eventually went triple platinum and was the biggest selling album in the UK for 1974. As if the punctuate the critical and commercial success of the record, even McCartney's former songwriting partner (and now frequent critic) John Lennon praised the album. "Band on the Run is a great album," Lennon told Rolling Stone magazine. "Wings keep changing all the time. It doesn't matter who's playing. You can call them Wings, but it's Paul McCartney music -- and it's good stuff."
FOLLOW MORE IBT NEWS ON THE BELOW CHANNELS