Bataclan Killings Underscore Vulnerabilities At Small Venues In Paris, Around The World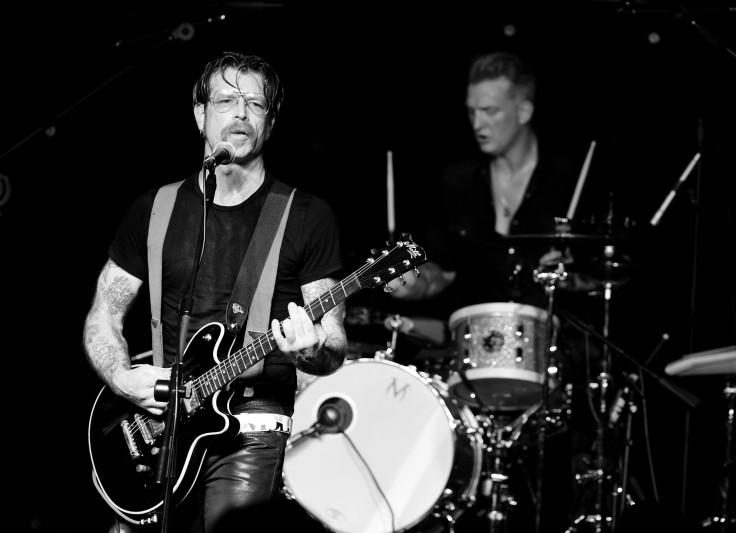 The bloodshed at the Bataclan, a vaudeville-era nightclub in Paris, could have happened at any one of thousands of venues across Europe and the U.S., highlighting the vulnerability of so-called soft targets, the bars, performance venues and restaurants that defense officials have long feared would become targets for terrorism.
That four gunmen were able to kill 80 people and wound another 180 at the 1,500-seat theater stands in sharp contrast to what happened to the north at the 80,000-seat Stade de France, where a would-be suicide bomber was turned away at the gate, potentially saving hundreds of lives.
The bloodshed at the Bataclan and the relative safety of those inside Stade de France -- including French President François Hollande -- underscores a sobering reality that while much progress has been made to protect large targets, safety and security measures at smaller venues are inconsistent, if they exist at all.
While the extreme force used Friday would have overwhelmed most small venues, the reality is that larger stadiums and arenas around the world have made substantial investments to improve the security measures in place for both event attendees and performers, while smaller venues like the Bataclan have patchwork security protocols that may involve little more than checking an ID.
Ever since the highly organized terrorist attacks of 9/11 put the whole world on high alert, defense experts and sports leagues have looked at large arenas and sports stadiums not just as places to consume entertainment, but as potentially vulnerable targets. "The attacks on September 11, 2001, resulted in a fundamental shift in safety and security," Mark Herrera, director of education for the International Association of Venue Managers, wrote in an email to International Business Times.
Those shifts were made across the live events industry. Sports leagues in the U.S. like the National Football League and Major League Baseball made substantial changes to the ways that fans were screened before they were allowed to enter stadiums, requiring its franchises' ballparks and arenas to check fans with metal detectors.
Those added measures, which were adopted around the world, bore a kind of fruit Friday. A suicide bomber who had a ticket to a sold-out soccer match at the 80,000-seat Stade de France was barred from entering the stadium when security attendants discovered he was wearing explosive devices. The attacker and his accomplices were forced to detonate the devices outside the stadium, preventing what could have been a substantial loss of life.
Heightened Alert
On Saturday, both the NFL and the NHL announced that they were heightening their security efforts in response to the Paris attacks.
But smaller venues like Bataclan, though they're vulnerable to many of the same security challenges faced by larger venues, including bomb threats and violence, typically do not work with partners that require such stringent security policies. Instead they vary their security measures on a night-to-night basis. That variability may lead to metal detectors and pat-downs on one night, and little more than a look at a patron's ID the next.
"Much of their infrastructure to safely accommodate each event may or not be easily measured or seen as a traditional investment,'" Herrera wrote.
The space is also highly fragmented. According to research published by the market research firm IBIS World, there are more than 69,000 bars or nightclubs in the United States, many of them offering live events like music on a nightly basis. There is also nothing like a market leader in the space that could impose a high standard for security; the largest company in this industry controls less than 5 percent of the market.
Large promoters may not necessarily impose higher standards either. Over the weekend, Live Nation, the largest concert promoter in the United States, said it was increasing security measures at all of its venues in response to Friday's events, calling safety and security "our highest priority." It declined to answer questions about whether or not it had held partner venues to security standards of any kind prior to the tragedy in Paris.
It's 'Scary'
That variability leaves open the possibility for violence. In 2004, a disturbed former Marine named Nathan Gale got on stage at the Columbus, Ohio, venue Alrosa Villa and shot and killed former Pantera guitarist "Dimebag" Darrell Abbott, one of Abbott's crew members, a 23-year-old fan and a venue employee in the middle of a show before eventually being killed by police.
That event, which stunned many in the rock and metal communities, led to a temporary uptick in security measures adopted at small and medium-sized venues across the United States. But that caution eventually decreased, and 10 years later a feature in Rolling Stone concluded that most music venues are mostly relying on the informal pat-downs that have been standard in the industry for years, and that few musician insurance policies have changed.
"It is scary to think about how vulnerable we are up there," Cannibal Corpse drummer Paul Mazurkiewicz told the magazine.
Mourners held a vigil Saturday outside the Bataclan. There was no timetable for when it will reopen.
[This story has been updated to include a comment from Live Nation. An earlier version of this story attributed emailed responses from the IAVM to a spokesman; they were provided by the association's director of education.]
FOR FREE to continue reading
✔️ Unlock the full content of International Business Times UK for free
offer available for a limited time only
✔️ Easily manage your Newsletters subscriptions and save your favourite articles
✔️ No payment method required
Already have an account? Log in
© Copyright IBTimes 2023. All rights reserved.