Battle for the Bench: Posada v. Bay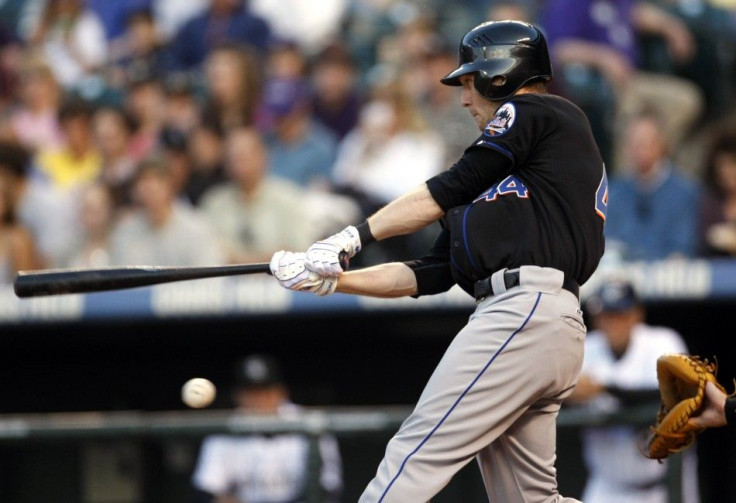 The Yankees and the Mets are both carrying dead wood at this point. The fans are getting restless and the media smells blood as the hole gets deeper for Jason Bay and Jorge Posada. How long will the management of the two MLB teams absorb the poor performances of their weakest links?
Posada crawled into June with a .169 batting average but has since displayed a bit of life in his bat, going 3 for 3 against the Red Sox on June 7, 2 for 4 in the June 5 win over the Angels, and contributing an RBI to the 3-2 loss to the Angels on June 3.
Bay has posted goose eggs in the hit column in June. He has struck out eight times since May 31 and walked thrice. His OPS (on-base percentage plus slugging percentage) sits at a scrawny .585.
Bay may be more valuable to a team because he is an average fielder in left field, while Posada is done with catching and never showed much promise at first base. Bay is also 32 to Posada's 39 years of age.
But Posada is a Yankees icon from their last dynasty team, a member of the big four club with Derek Jeter, Mariano Rivera, and Andy Pettitte. He's a fan favorite--then, now, and until he proves to be a serious liability. It was just a year ago that his designated hitting gave the Yankees 57 RBIs and 18 home runs. He earned an .OPS of .811 in 2010. That's too soon for many fans to forget. Even if the front office wants to move on, it must factor in the fan reaction to any move.
Bay was better last year but not great--2010 was his worst in eight years in the majors, ending with an OPS of .749 and a .402 slugging percentage. He's only gone down from there, although word has it he belts the ball in batting practice. Bay is performing so poorly for the Mets right now that he told a reporter yesterday he expected to get benched. Could he return to the hard-hitting ways (.921 OPS) he had in Boston in 2009?
Sentiment aside, there's a big reason why the Mets and the Yankees are sticking with their sinking stars with stinky stats: there's no one to replace them at the moment.
That could change when some everyday players come off the disabled list. The Yankees are waiting for Eric Chavez to return from the DL (injured foot) sometime next week; he could conceivably DH until he's 100 percent. (They could also promote hot prospect Jesus Montero from Triple-A Scranton, but Yankees brass don't seem eager to rush him.)
The Mets are using their utility player, Daniel Murphy, to cover for the injured David Wright at third base. Wright won't return until after the All-Star break at the earliest. Using their other options--Willie Harris (.598 OPS), Scott Hairston (.681 OPS) or Jason Pridie (.722 OPS)--would amount to an upgrade at the plate, but enough to forget the $18 million they are paying Bay to play this year? No.
At least not yet.
© Copyright IBTimes 2023. All rights reserved.