Bay Area Basketball Racism: A Quick Look At Hoops' Response To Hate
KEY POINTS
A Bay Area basketball tournament player was banned for racist slurs
Asian-American hate has been persistent in the Bay Area
Basketball never tolerates such acts, as proven by recent history
A basketball player from San Francisco was subsequently banned after punching an Asian opponent and hurling racist insults towards him on Monday.
Multiple reports detailed what transpired in the incident, which took place during the Battle of the Bay III tournament at the Soldiertown basketball court in Oakland.
The 13-year-old victim, a player of the South Bay Snipers and of Filipino descent, was tripped by an opposing player from the San Francisco Generals. He was also hit in the head, which caused a concussion, according to his father.
The racist player was not allowed to play in the succeeding days of competition, per SFGate.
It is no secret that Asian-American racism and violence are rampant in the Bay Area, even receiving national attention in the past few months.
In basketball, it is not the first instance of racism, nor will it be the last, as shown by four recent events still fresh in the memories of hoops fans.
The Donald Sterling controversy
In 2014, then Los Angeles Clippers owner Donald Sterling was banned for life from the NBA and slapped with a $2.5 million fine.
A thorough league investigation of Sterling's phone call to his ex-girlfriend V. Stiviano uncovered his racist remarks that concentrated on not wanting to be associated with black people.
The league was in unison following the controversy, which led to then-Microsoft executive Steve Ballmer purchasing the Clippers franchise for $2 billion.
Commentator banned after remarks at high school girls' game
Just this March, a livestream commentator from Oklahoma was banned after racist slurs and expletives caught on audio from his microphone.
Not realizing his microphone was not muted, the announcer said on air: "F--- them, I hope they lose… They're going to kneel like that? Hell no. F------ n------."
The remarks were said during the playing of the national anthem, wherein Norman High basketball players knelt—a gesture popularized by NFL athlete Colin Kaepernick and has since become a staple in sports events.
Since the incident, the league did not use NFHS Network anymore as its broadcast partner.
Meyers Leonard anti-semitic slur slip-up
Back in the same month, then-Miami Heat backup center Meyers Leonard was streaming himself playing "Call of Duty," when he allegedly slipped and said an anti-semitic slur live.
Immediately after, the Heat announced the 6-foot-11 big man will be out of the team as they cooperate with the NBA in conducting an investigation.
Ultimately, the event might have been a factor that led to the Heat letting go of Leonard via a three-way deal that landed them veteran defender Trevor Ariza.
Even during the 2020 NBA bubble, Leonard, whose brother serves in the Marines, opts to stand up during the national anthem while the rest of the Heat kneel.
Kelly Loeffler loses senate race, Atlanta Dream ownership
Then-Republican Georgia senator Kelly Loeffler made headlines last year when she apparently was not in support of the NBA ans WNBA's "Black Lives Matter" movement.
This led to players of her Atlanta Dream franchise publicly campaigning for his Democrat opponent, Raphael Warnock, who eventually made history by winning in the state.
Months after, the Dream's sale was approved by the NBA, putting an end to Loeffler's ownership.
When it comes to basketball, history has proven the game has no tolerance and no place for such racism and hate, and swift action will always be done to maintain a better overall environment.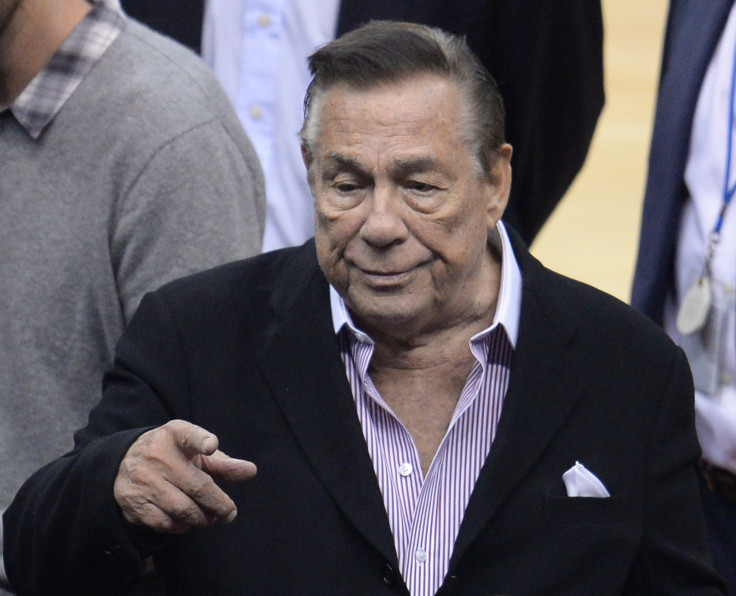 © Copyright IBTimes 2023. All rights reserved.
FOLLOW MORE IBT NEWS ON THE BELOW CHANNELS