Belgium On Alert: Police Conduct Overnight Raids Following Arrest Of Six Terrorism Suspects: Report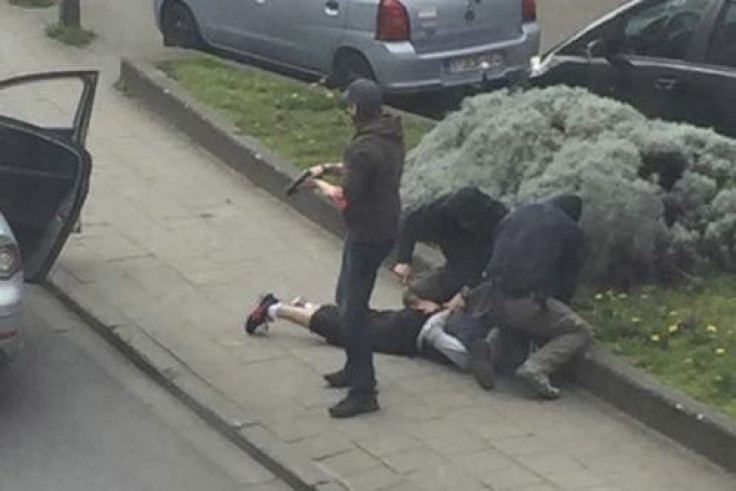 Belgian authorities carried out numerous raids on suspected terrorist locations Friday night after previously arresting six people, including Mohamed Abrini, who was wanted in connection with the Islamic State group attacks in Paris last November. CNN reported the latest operations may have been conducted in response to fears of retaliatory attacks over the arrests made earlier in the day.
The raids came amid ongoing counterterrorism operations in Belgium, which has emerged as an extremist hot spot in the heart of Europe.
Authorities Friday were attempting to determine whether Abrini, a 31-year-old Belgian citizen, was the suspect seen on security footage at a Brussels airport March 22, accompanying the two suicide bombers who killed 17 people and injured 81. Local media were reporting that Abrini is "more than likely" the man seen on video wearing a hat.
Friday's arrests comes after Belgium faced steep criticism in the region following the Nov. 13 Paris attacks that killed 130 people at the hands of as Brussels-based militant cell. Abrini was seen drving toward Paris two days before that attack with Salah Abdeslam, a 28-year-old French national who was captured on March 18 in the Molenbeek area of Brussels. Molenbeek, home to a substantial community of working-class Muslim families, has faced scrutiny as being a source of the highest concentration of foreign fighters in Europe to have traveled to and from Syria and Iraq.
© Copyright IBTimes 2023. All rights reserved.