Benghazi Attack Investigation Leads To Filing Of First Charges Against Libyan Militia Leader Ahmed Abu Khattalah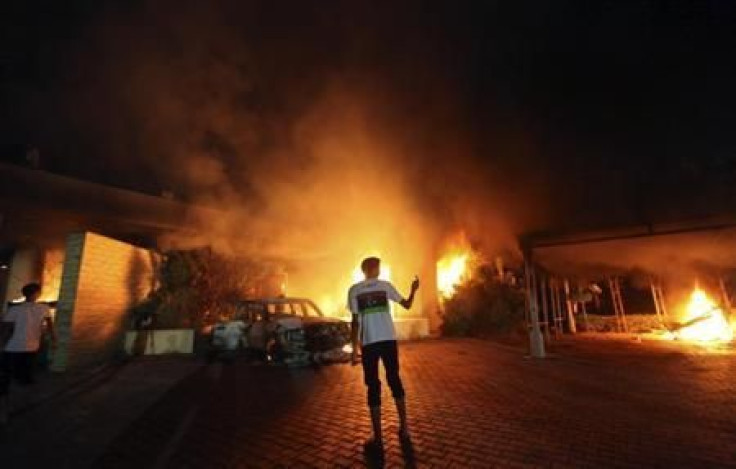 Federal prosecutors have filed charges against a Libyan militia leader for the Sept. 11, 2012, attack on the U.S. diplomatic compound in Benghazi that killed four Americans.
The charges against Ahmed Abu Khattalah, founder of the Ansar al-Sharia group, are the first to come from the investigation on the assault, reports CNN. The news of the sealed charges came Tuesday afternoon from sources CNN identified as people briefed on the investigation.
The Benghazi attack, mounted by a large force of militants using rocket-propelled grenades and other weapons, killed Ambassador Christopher Stevens and three other U.S. personnel. According to CNN, the probe has seen substantial progress in recently after months of work uncovering the individuals responsible.
The team leading the investigation is made up of New York FBI agents as well a few members from the Washington field office, according to the briefed sources. Hundreds of witnesses in Libya have been interviewed by investigators as they work to find the attackers.
According to CBS News correspondent Sharyl Attkisson, members of the House and Senate and their staffers have held two classified hearings on the attacks in the past few weeks.
The exact charges against Khattalah were not revealed by the sources and both the U.S. Justice Department and FBI offered no comment.
Khattalah said he has not been questioned by the FBI or Libyan authorities. He has previously admitted being at the scene but denied involvement. Choosing not to interview suspects in a case during the evidence collection process is not unusual, said U.S. law enforcement officials.
© Copyright IBTimes 2023. All rights reserved.