Bennu Asteroid Particles Leaking From NASA's OSIRIS-REx Spacecraft
KEY POINTS
About 5 to 10 grams of Bennu's surface particle samples are diffusing out in space
Particles escape slowly from flaps of the spacecraft's Touch-And-Go Sample Acquisition Mechanism
The mission team remains positive to bring home abundant samples for future studies
NASA's OSIRIS-REx team's mission to collect samples from asteroid Bennu was successful so much so that particles are diffusing out from the spacecraft. The mission team was tasked to collect at least 2 ounces or 60 grams of the Bennu's surface material.
Upon review of the images they obtained as they performed the collection, the team noticed that the sample collector head of the OSIRIS-REx appeared to be full. However, the images reveal that the particles are somewhat escaping slowly from the part of the spacecraft called the Touch-And-Go Sample Acquisition Mechanism or TAGSAM.
The team suspected that they collected abundant sample particles from Bennu that excess materials are escaping through small flaps of the TAGSAM's lid. Larger rock particles may have wedged open the lid, the team said.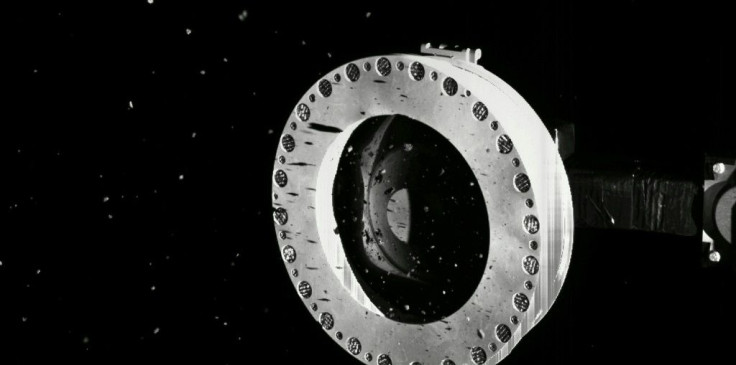 "We are working to keep up with our own success here, and my job is to safely return as large a sample of Bennu as possible," Dante Lauretta, OSIRIS-REx principal investigator at the University of Arizona in Tucson, said in a press release. Lauretta leads the mission and is tasked with the mission's data processing.
"The loss of mass is of concern to me, so I'm strongly encouraging the team to stow this precious sample as quickly as possible," Lauretta added.
By estimates, the team is losing between 5 to 10 grams of Bennu's surface particle samples. The problem is that they won't know the actual amount of what they collected until NASA's OSIRIS-REx lands back home in 2023.
Lauretta explained that they don't have the capability to close the flaps through which the particles are escaping. At the same time, the team isn't sure as well how big are the rocks that keep the flaps open. There is also no way of knowing what sizes of particles can escape through the opened flaps.
According to CNN, the problem with particles escaping the TAGSAM was not anticipated during the mission's dry-runs. And, although trials include having large rocks during the collection, the team didn't calculate the depth through which they should thrust the collector head into Bennu.
Nevertheless, the team remains optimistic about the samples they have. They believe they can bring home enough samples for future studies.
"Although we may have to move more quickly to stow the sample, it's not a bad problem to have. We are so excited to see what appears to be an abundant sample that will inspire science for decades beyond this historic moment," Lauretta said as quoted by CNN.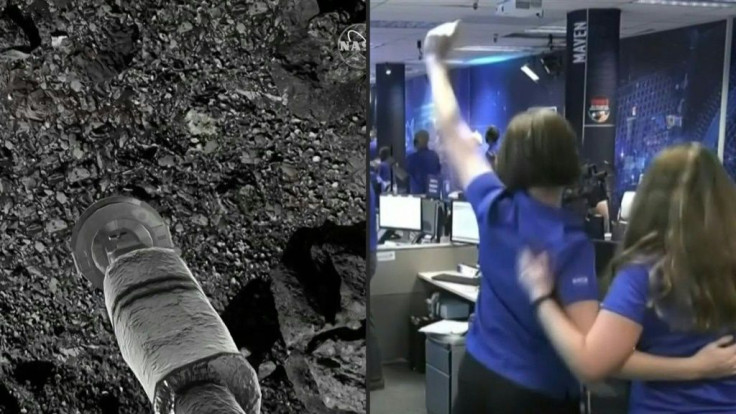 © Copyright IBTimes 2023. All rights reserved.