Berlin's Christopher Street Day Pride Attacks Part Of Rise In Violence Against LGBTQ+ Community
Police in Berlin reported two homophobic attacks Saturday during the Christopher Street Day LGBTQ pride celebration.
About 350,000 people attended the Christopher Street Day celebration. According to authorities, the parade was peaceful, but two attacks occurred that evening.
One attack involved a 17-year-old girl, a 16-year-old girl and a 15-year-old boy. According to the Associated Press, a group approached the three teens shouting anti-LGBTQ remarks. The 16-year-old responded, which led one person to push her to the ground. After she got up, a man punched her in the face, causing minor injuries.
Another attack occurred at about 3:00 a.m. local time on Sunday. A group of eight people hurled insults at a 32-year-old man. When he ran away, they caught up with him and beat him up. They kicked at his head and upper body while he was on the ground. A passer-by saw the attack, and once she approached, the group fled.
According to the U.K.-based Stonewall organization, around 64% of people who identify as LGBTQ+ experience homophobic and transphobic violence or abuse. Of those who experience violence or abuse, 3 in 10 experience physical violence, while 17% experience sexual violence. People of color who are also a part of the LGBTQ+ communities are more likely to experience this violence.
Meanwhile, in the U.S., experts warn of increasingly violent rhetoric calling members of the LGBTQ+ communities groomers, specifically transgender people and drag queens.
In 2022, there was an increase in anti-LGBTQ+ laws and legislation. There were also far-right demonstrations and conservative politicians calling for violence against those of the LGBTQ+ communities. These occurrences put 2022 "on track to be a worse year for anti-LGBT+ mobilization than 2021."
According to a report from the Armed Conflict Location & Event Data Project released in June, "incidents of political violence targeting the LGBT+ community this year have already exceeded the total number of attacks reported last year, with 10 events as of 10 June 2022, relative to nine in 2021."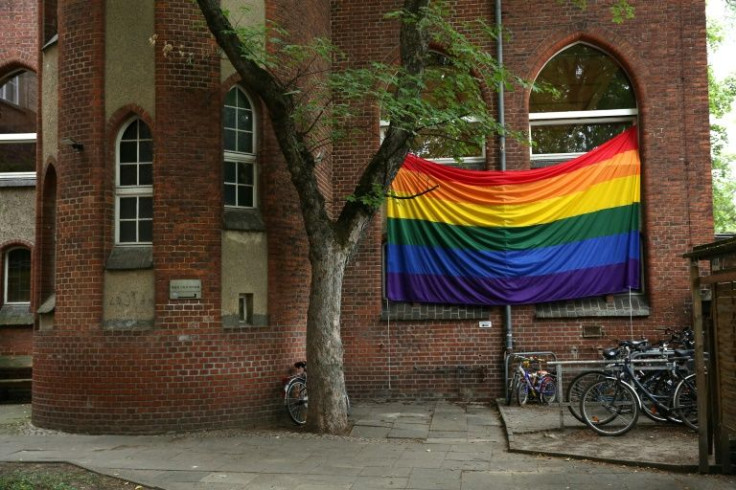 © Copyright IBTimes 2023. All rights reserved.
FOLLOW MORE IBT NEWS ON THE BELOW CHANNELS