Bernanke: Regulators Formulating Rules for SIFIs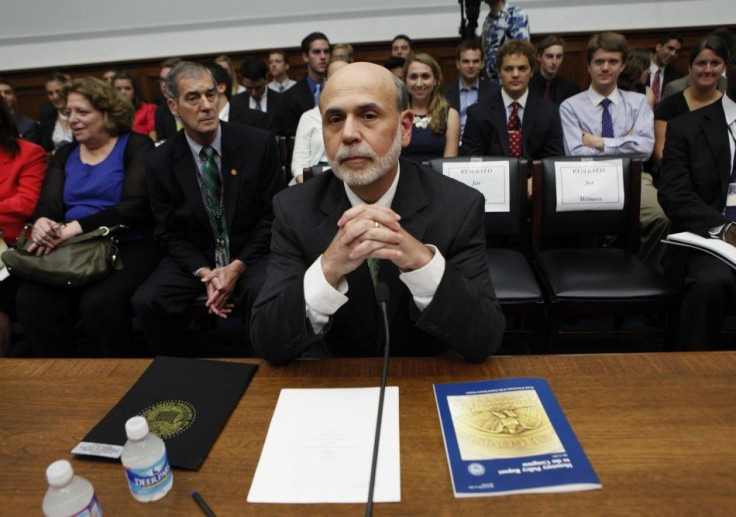 As major institutions around the world continue to deal with the impact of the financial crisis, regulators will soon be laying down ground rules to buttress against a potential collapse of financial firms large enough to shake global markets, Federal Reserve Chairman Ben Bernanke said Thursday.
Nearly three years later, the recovery from the crisis in the United States and in many other countries remains far from complete, Bernanke said.
Speaking at a Senate Banking Committee hearing with other regulators, on the one-year anniversary of the Dodd-Frank reform laws adopted following one of the worst financial meltdowns in U.S. history, the Fed chief said regulators are looking to identify instabilities in the Dodd-Frank financial oversight law.
The U.S. agencies are also working together to address the structural weaknesses in areas not specifically addressed by the Dodd-Frank Act, such as the tri-party repo market and the money market mutual fund industry, Bernanke said.
A major objective of financial reform, he said, is to thwart threats to financial stability posed by the too-big-to-fail dilemma. Some of the rules, expected to be finalized by summer, include placing tougher regulations on these systematically important financial institutions, or SIFIs, thereby reducing their impact on the system as a whole. Those rules are expected to include stricter capital and leverage requirements.
Ending too-big-to-fail requires allowing a SIFI to fail if it cannot meet its obligations -- and to do so without inflicting serious damage on the broader financial system, Bernanke said.
© Copyright IBTimes 2023. All rights reserved.