Best NFL Quarterbacks 2020: Ranking Every Starting QB, Aaron Rodgers Tops The List
The 2020 NFL season featured some spectacular quarterback play with several signal callers putting up MVP-worthy numbers. Three players threw for at least 40 touchdowns passes and 10 quarterbacks finished with a passer rating north of 100.0.
Here is a ranking of all the starting quarterbacks from best to worst, based on how they performed in the 2020 regular season. Only players that ended the year with the most starts for their team were eligible to make the list.
1) Aaron Rodgers, Green Bay Packers (4,299 Yards, 48 TD, 5 INT, 121.5 Rating)
Leading the NFL in passer rating, touchdowns and completion percentage, Rodgers had one of the all-time great seasons for a quarterback. No starter threw fewer interceptions than Rodgers, and he had a passer rating above 107.5 in 14 of 16 games.
Carrying the Packers to the NFC's No. 1 seed, Rodgers is an easy choice for MVP.
2) Patrick Mahomes, Kansas City Chiefs (4,740 Yards, 38 TD, 6 INT, 108.2 Rating)
Mahomes is arguably still the best player in the league, and he had another exceptional season. Mahomes went 14-1 as a starter and led all quarterbacks with 316 passing yards per game. He has yet to have a markedly poor game since debuting in 2017.
3) Josh Allen, Buffalo Bills (4,544 Yards, 37 TD, 10 INT, 107.2 Rating)
Buffalo became a true Super Bowl contender mostly because of the leap Allen took in 2020. Formerly the NFL's most inaccurate starter, Allen completed 69.2% of his passes and finished with 45 total touchdowns. The Bills finished second in total offense and second in the NFL with a 13-3 record.
4) Deshaun Watson, Houston Texans (4.823 Yards, 33 TD, 7 INT, 112.4 Rating)
Had he not been surrounded by one of the worst teams in football, Watson would've been an MVP candidate. Houston's quarterback led the NFL in yards and yards per attempt. He finished second in passer rating and third in completion percentage after the Texans traded away one of the league's top receivers.
5) Russell Wilson, Seattle Seahawks (4,212 Yards, 40 TD, 13 INT, 105.1 Rating)
Wilson was the MVP frontrunner for the first two months of the season, but his candidacy ended when he committed 10 turnovers in a four-game stretch. The veteran had a historic start to the season with 26 passing touchdowns through the first seven games, leading the Seahawks to wins while Seattle's defense couldn't stop anybody.
6) Ryan Tannehill, Tennessee Titans (3,819 Yards, 33 TD, 7 INT, 106.5 Rating)
Derrick Henry gets most of the headlines, but Tannehill is more responsible than anyone for the Titans finishing third in total offense. The quarterback proved that his 2019 Pro Bowl campaign was no fluke. Tannehill finished fifth in passer rating, sixth yards per attempt and tied for seventh in touchdowns.
7) Tom Brady, Tampa Bay Buccaneers (4,633 Yards, 40 TD, 12 INT, 102.2 Rating)
There were certainly times when Brady looked his age, but the greatest of all time is still among the NFL's best signal callers. The 43-year-old ranked second in touchdowns and third in yards. Brady helped Tampa Bay end a 13-year playoff drought.
8) Kirk Cousins, Minnesota Vikings (4,265 Yards, 35 TD, 13 INT, 105.0 Rating)
Minnesota's offense was not the problem in its 7-9 season. Cousins ranked in the top-eight in yards, yards per attempt, touchdowns and passer rating. A top-10 quarterback year after year, Cousins is a model of consistency.
9) Lamar Jackson, Baltimore Ravens (2,757 Yards, 26 TD, 9 INT, 99.3 Rating)
Expecting Jackson to repeat his 2019 MVP season would've been unrealistic. The quarterback had his struggles throwing the ball in the middle of the season, though he didn't get much help from his receiving corps. Jackson finished the year strong with 33 total touchdowns, 1,005 rushing yards and five straight wins.
10) Derek Carr, Las Vegas Raiders (4,103 Yards, 27 TD, 9 INT, 101.4 Rating)
Carr wasn't quite good enough to lead Las Vegas to the playoffs, but avoiding a losing season with the Raiders has to be considered an accomplishment. He was one of only six quarterbacks to post a triple-digit passer rating and fewer than 10 interceptions.
11) Kyler Murray, Arizona Cardinals (3,971 Yards, 26 TD, 12 INT, 94.3 Rating)
It was an up-and-down season for Murray, who was banged up and not the same quarterback in the final six weeks. The second-year player still finished with 37 total touchdowns and 819 rushing yards.
12) Drew Brees, New Orleans Saints (2,942 Yards, 24 TD, 6 INT, 106.4 Rating)
It's hard to put Brees any higher on this list since he missed four starts. Brees' inability to throw the ball down the field was apparent at times, but he was still incredibly productive with two touchdowns per game and the second-best completion percentage.
13) Baker Mayfield, Cleveland Browns (3,563 Yards, 26 TD, 8 INT, 95.9 Rating)
Mayfield had some standout performances when the Browns needed him to step up during their playoff push. He led Cleveland to the postseason for the first time in 18 years. The quarterback also had plenty of duds, posting a sub-80.0 passer rating in six games.
14) Justin Herbert, Los Angeles Chargers (4,336 Yards, 31 TD, 10 INT, 98.3 Rating)
Herbert had one of the all-time great rookie seasons, setting the touchdown record and falling just shy of the passing record for first-year players. Herbert only had a handful of shaky performances. He recorded at least three touchdowns in more than half of his starts.
15) Philip Rivers, Indianapolis Colts (4,169 Yards, 24 TD, 11 INT, 97.0 Rating)
It appeared Rivers might be headed for the twilight of his career last season, but the veteran proved he's still a more than capable starter. Rivers limited his mistakes with only two multiple-turnover games. Rivers had a top-10 completion percentage, yards per attempt and yards per game.
16) Matt Ryan, Atlanta Falcons (4,581 Yards, 26 TD, 11 INT, 93.3 Rating)
Since his 2016 MVP campaign, Ryan hasn't been able to perform like a top-tier quarterback. Ryan finished fourth in passing yards and had trouble winning games because of a poor defense. He also came up short in some close games as the Falcons were out of playoff contention very early in the season.
17) Matthew Stafford, Detroit Lions (4,084 Yards, 26 TD, 10 INT, 96.3 Rating)
Stafford was an average starter, battling through injuries and saddled with little help in Detroit. It might be time for the veteran to head elsewhere and see what he can do on a team that is good enough to compete for the playoffs.
18) Ben Roethlisberger, Pittsburgh Steelers (3,803 Yards, 33 TD, 10 INT, 94.1 Rating)
The 12-3 record and 33 touchdown passes don't tell the whole story of what was a mediocre season for the two-time Super Bowl champion. Defenses eventually were able to stop Roethlisberger's short passing attack, and Pittsburgh's offense finished as one of the least efficient in the NFL.
19) Jared Goff, Los Angeles Rams (3,952 Yards, 20 TD, 13 INT, 90.0 Rating)
Goff might be the league's most unpredictable starter. He looks like a surefire Pro Bowler one week and a backup quarterback in the very next game. The Rams nearly missed the playoffs as Goff failed to post a triple-digit passer rating in seven of his last eight starts.
20) Teddy Bridgewater, Carolina Panthers (3,733 Yards, 15 TD, 11 INT, 92.1 Rating)
Bridgewater had the second-worst touchdown-to-interception ratio of any quarterback who started at least 15 games. Carolina's defense was ultimately its undoing, though Bridgewater deserves some blame for losing nine of his last 10 starts.
21) Joe Burrow, Cincinnati Bengals (2,688 Yards, 13 TD, 5 INT, 89.8 Rating)
The No. 1 overall pick in the 2020 draft was making the best of a bad situation before a knee injury ended his season. Playing behind a brutal offensive line, Burrow kept the Bengals competitive in eight of his 10 starts.
22) Cam Newton, New England Patriots (2,657 Yards, 8 TD, 10 INT, 82.9 Rating)
By the end of the season, it seemed evident that Newton's career as a starter is done. The 2015 MVP finished dead last with 177.1 passing yards per game, and he threw for fewer than 100 yards on four separate occasions. Newton did win seven games as he ran for 592 yards and 12 scores.
23) Mitchell Trubisky, Chicago Bears (2,055 Yards, 16 TD, 8 INT, 93.5 Rating)
Trubisky lost his starting job to Nick Foles before winning it back and proving to be the much better quarterback option for Chicago. Trubisky got Chicago to the playoffs and improved upon his 2019 season, though he still probably isn't the long-term answer for the Bears.
24) Daniel Jones, New York Giants (2,948 Yards, 11 TD, 10 INT, 80.4 Rating)
Jones didn't take the kind of leap in his second season that the Giants were hoping to see. He did become better at protecting the football, committing just three turnovers in his final six starts. Jones also engineered an anemic offense that averaged fewer than 300 yards and 17.5 points per game.
25) Tua Tagovailoa, Miami Dolphins (1,814 Yards, 11 TD, 5 INT, 87.1 Rating)
Tagovailoa struggled enough that Miami might want to consider drafting another quarterback with its No.3 overall pick. The Dolphins had more success with Ryan Fitzpatrick under center. Tagovailoa failed to crack the top 25 in passer rating, yards per attempt, yards per game and completion percentage.
26) Gardner Minshew, Jacksonville Jaguars (2,259 Yards, 16 TD, 5 INT, 95.9 Rating)
Minshew might be the best of the bad starting quarterbacks. He has a low interception rate compared to others and completes a decent amount of his passes. Minshew also went 1-7 as a starter and was benched in favor of Mike Glennon for a reason.
27) Andy Dalton, Dallas Cowboys (2,169 Yards, 14 TD, 8 INT, 87.3 Rating)
Starting nine games for the injured Dak Prescott, Dalton didn't play well enough for the Cowboys to win the NFL's worst division. The veteran kept Dallas' playoff hopes alive with a three-game winning streak from Weeks 14-16. Dalton had seven touchdowns and seven interceptions in his six other starts.
28) Alex Smith, Washington Football Team (1,582 Yards, 6 TD, 8 INT, 78.5 Rating)
It's a minor miracle that Smith was able to return from his horrific leg injury and take the starting job from Dwayne Haskins. The veteran did improve after looking shaky in his first two appearances, winning his last five starts. Still, Washington finished with one of the worst quarterback situations in the league.
29) Drew Lock, Denver Broncos (2,933 Yards, 16 TD, 15 INT, 75.4 Rating)
Denver's search for its franchise quarterback should continue in 2021. Lock was the NFL's most inaccurate passer, only completing 57.4% of his attempts.
30) Sam Darnold, New York Jets (2,208 Yards, 9 TD, 11 INT, 72.7 Rating)
It's clearly time for the Jets to move on from Darnold. He finished with the NFL's worst passer rating and was one of two quarterbacks to make at least 10 starts and throw more interceptions than touchdowns. New York had the worst offense in football.
31) Nick Mullens, San Francisco 49ers (2,437 Yards, 12 TD, 12 INT, 84.1 Rating)
There was some initial belief that San Francisco could remain competitive despite Jimmy Garoppolo's injury, but Mullens eliminated that possibility with some of the worst quarterback play of 2020. Mullens went 2-6 as a starter and committed 15 turnovers in those games.
32) Carson Wentz, Philadelphia Eagles (2,620 Yards, 16 TD, 15 INT, 72.8 Rating)
Wentz was so bad that he's probably lost his starting job for good despite owning a virtually unmovable contract. In 12 starts, Wentz had 19 turnovers and was sacked a league-high 50 times. The former MVP candidate finished in the bottom-three in passer rating, yards per attempt and completion percentage while leading the way in picks.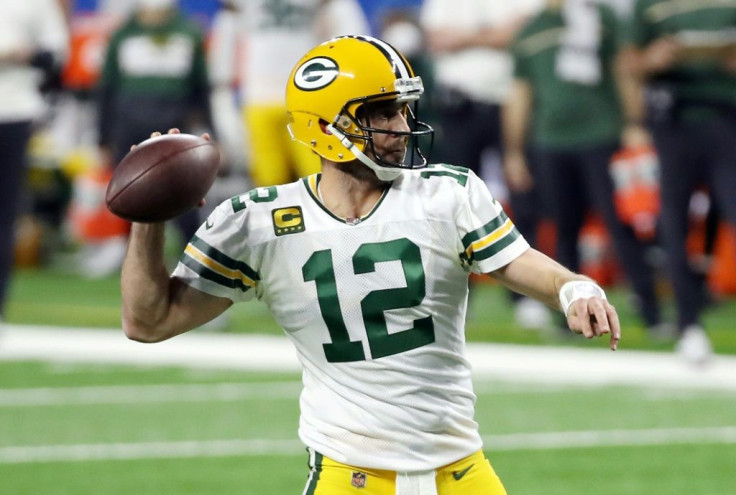 © Copyright IBTimes 2023. All rights reserved.