Best Quarterbacks 2020: Ranking The AFC East Starters, Cam Newton, Josh Allen Top List
The New England Patriots have signed Cam Newton, adding another wrinkle to what might be the NFL's most interesting division when it comes to quarterbacks. The defending AFC East champs are looking to replace the greatest quarterback of all time, and the other three teams in the division have all spent a top-10 draft pick on a quarterback within the last two years.
Two of the starting jobs are technically up for grabs. For the first time in at least a decade, New England isn't the overwhelming favorite to finish in first place.
Here's a ranking of the AFC East's best starting quarterbacks for the 2020 season.
1) Cam Newton, New England Patriots
The reality is that nobody knows how Newton will perform after suffering season-ending injuries in two straight years. The quarterback is still relatively young at 31 years old and months removed from foot surgery, very likely to beat out Jarrett Stidham atop the depth chart. Newton had one of the best passing seasons of his career the last time he was fully healthy, completing 67.9% of his attempts for a 94.2 passer rating in 2018. Newton won't return to his 2015 MVP form, but Bill Belichick and Josh McDaniels might put him in a position to replicate stats from two years ago.
2) Josh Allen, Buffalo Bills
Allen's ceiling is probably prime Cam Newton, who used his size, mobility and arm to lead the Carolina Panthers to Super Bowl 50. In just his second season, Allen exceeded expectations, leading the Bills to a 10-6 record and a close playoff loss. The 24-year-old had 29 combined passing and rushing touchdowns and threw just nine interceptions in 2019. Completing just 58.8% of his attempts with a mediocre 85.3 passer rating, Allen still has to prove that he can overcome being one of the league's most inaccurate starters.
3) Sam Darnold, New York Jets
Darnold has shown improvement over his first two NFL seasons, playing well as a rookie in December 2018 and finishing 2019 with 13 touchdowns and four interceptions in the second half of the year. He still hasn't lived up to the expectations of being the No.3 overall pick, completing fewer than 60% of his passes with an 81.1 passer rating. The Jets went 7-6 when Darnold started last season and 0-3 when he was sidelined with mononucleosis.
4) Ryan Fitzpatrick, Miami Dolphins
Considering Tua Tagovailoa's injury history and how much Miami has invested in the former Alabama star, Fitzpatrick is likely to start the season under center. The 37-year-old is one of the most exciting quarterbacks in football, as well as one of the most inconsistent. Fitzpatrick has thrown 25 interceptions in 23 games over the last two seasons. He also led the NFL with 9.6 yards per attempt in 2018 and finished the 2019 season with a 5-4 record as part of a bad Miami team.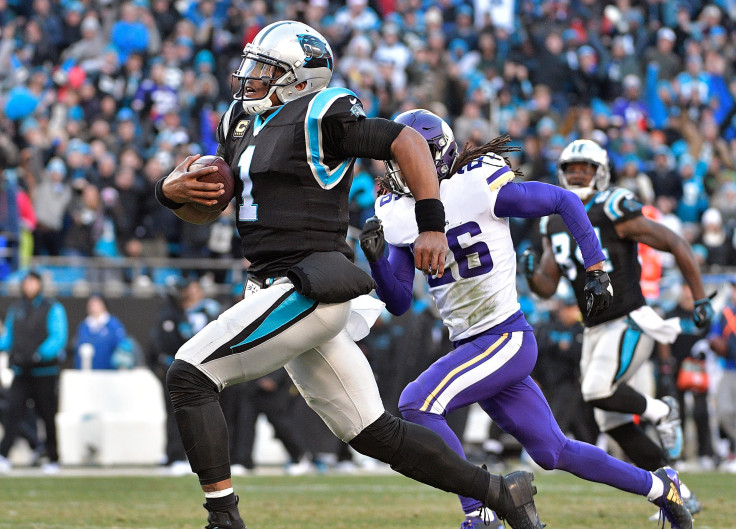 © Copyright IBTimes 2023. All rights reserved.