'Better Call Saul' Spoilers: Watch Creator Vince Gilligan's Song For The Show; Will It Be The Opening Theme? [POLL]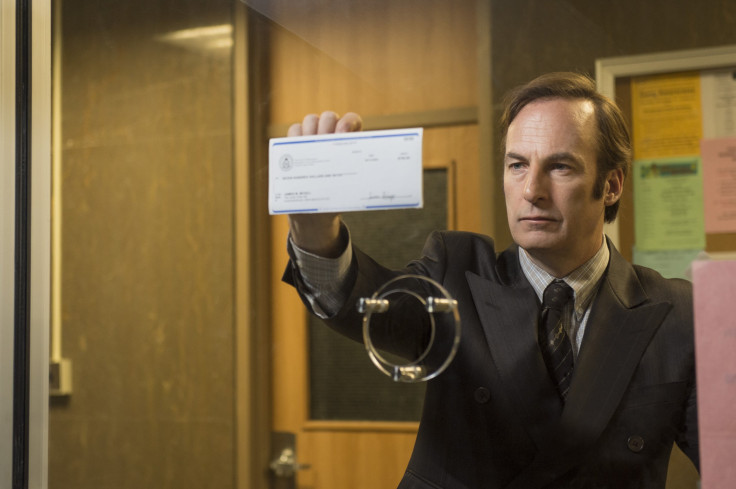 AMC is slowly releasing more and more info on the coming "Breaking Bad" spinoff, "Better Call Saul." From teaser trailers and sneak peak scenes to the creators dishing out details in interviews, fans are slowly figuring out what is in store for the February 2015 premiere. But the latest promo release might be a little more surprising – a song.
The network released an official song for the series of the same name, "Better Call Saul." The song is performed by country singer Junior Brown and the lyrics were written by "Better Call Saul" creators Vince Gilligan and Peter Gould. The verses detail various sordid situations in which one would need to call upon the titular sleazy lawyer, Saul Goodman. The video features Brown performing the song in what looks to be a dingy Southwestern bar, intercut with some new footage from the series with star Bob Odenkirk.
Watch the music video for "Better Call Saul" below:
What will become of the promotional song? Is this the theme song for the show's opening? "Breaking Bad's" simple and short opening featured periodic table abbreviations spelling out the show's title. But "Better Call Saul's" creators are out to set a lighter tone with the spinoff and an opening credits sequence featuring this cheeky song might be just the thing.
Even if the song turns out to be just a promotional item, it still proves "Better Call Saul" is leaving behind the drama of "Breaking Bad" in pursuit of a much more comedic series. Fans can look forward to the new laughs from an old character when "Better Call Saul" premieres in February 2015 on AMC.
Do you want "Better Call Saul" to use this song as a theme song? Answer below and tweet your thoughts to @Ja9GarofaloTV
© Copyright IBTimes 2023. All rights reserved.