Betting Odds: Where Will Peyton Manning Play in 2012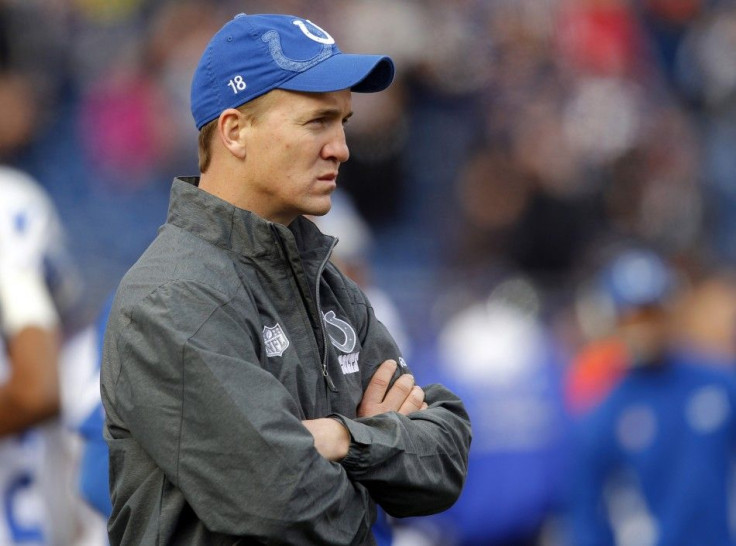 Now that the NFL Season is over, the biggest story in football is the fate of Peyton Manning.
Will Manning ever play again? Will the Colts draft Andrew Luck and keep Manning? If Manning signs with another team, where will he go?
Now you can wager on all these possibilities thanks to the good folks in Nevada.
Cal Neva Casino in Reno has put up odds for Manning's future at their sportsbook.
There are 12 different betting possibilities when it comes to Manning's career.
According to Cal Neva, Manning has likely played his final game with the Colts. The sportsbook set the odds of the quarterback staying with Indianapolis at plus 400, meaning a $100 bet would win you to $400.
The best odds have Manning either retiring or going to the Dolphins. You can bet those at plus 250.
Besides Miami, the teams Manning has been rumored to go play for most have been the Redskins and the Jets. You can bet on those possibilities at plus 300 and plus 500 respectively.
The longest shot on the board is the Texans at plus 7,500. If Houston decides to replace T.J. Yates and an injured Matt Schaub with Manning, you can turn a $100 bet into $7,500.
Other teams on the board include the Cardinals (plus 2,500), Broncos (plus 2,500), 49ers (plus 4,000), Titans (plus 5,000) and Chiefs (plus 5,000).
If you think a surprise team will grab Manning, you can take the field at plus 1,000.
The Colts will have to make a decision soon on what they will do with the veteran quarterback. If Indianapolis decides to keep Manning, they'll have to pay him a $28 million roster bonus.
They have until March 8 to make that decision.
Manning has been medically cleared to play and said he intends to do so. But many people believe his injuries will leave him a shell of his old self, forcing him to retire.
No matter where he ends up, if Manning does play in 2012, he won't be the only one cashing in on his new contract.
© Copyright IBTimes 2023. All rights reserved.