Biden Administration To Approve $8 Billion 'Carbon Bomb' Alaska Oil Project: Report
President Joe Biden's administration will reportedly approve the multi-billion-dollar oil drilling project in Alaska.
The project is called Willow, and it was first approved by the Trump administration in 2020 only to be chucked out by a federal judge who found faults in the government's assessment of the project's impact on the environment in 2021.
Now the same project is creating a buzz, with climate activists calling it a "carbon bomb." It has gotten TikTok talking, and #cancelwillowproject has been viewed on the platform 11.7 million times as of writing. A Change.org petition titled "Stop the Willow Project" with a target of 4.5 million signatures was also launched, and it has so far gathered 3.2 million signatures.
Spearheaded by Alaska's largest crude oil producer, CoconoPhillips, the $8 billion Willow Project is planned to take place inside the approximately 23-million acre National Petroleum Reserve (NPR) on the state's North Slope and will potentially produce more than 600 million barrels of crude over a period of three decades, the New York Times reported. Touted to be the biggest new oil field in Alaska, ConocoPhillips said Willow could potentially produce up to 180,000 barrels of oil per day.
When all that oil is used up, it will release nearly 280 million metric tons of carbon emissions into the atmosphere. This means 9.3 million metric tons of carbon emissions would end up in the atmosphere annually. If a typical passenger vehicle emits up to 4.6 metric tons of carbon dioxide every year, therefore the oil consumption would be equal to adding 2 million cars on the street each year.
Considering this calculation, greenlighting the project would mean going back on the commitment to "reduce carbon pollution from the transportation sector by reducing tailpipe emissions." It can be recalled that in 2021, Biden spoke about the goal to achieve a 50-52% reduction in U.S. Greenhouse Gas Pollution from 2005 levels in 2030.
Besides approving the project, Biden will reportedly announce sweeping restrictions on offshore oil leasing in the Arctic Ocean, and certain areas will be made off-limits from Alaska's 60-million-acre North Slope as well. The administration will approve permits for three drilling pads and deny permissions for two, including the one proposed near a coastal wetland known as Teshekpuk Lake, according to the New York Times.
Hours before the expected announcement, the Biden administration shared that the president will restrict or prevent oil drilling on 16 million acres in Alaska and the Arctic Ocean. Oil drilling activities will be limited to approximately 13 million acres of NPR-Alaska while nearly 3 million acres inside the Beaufort Sea will be completely off-limits for oil exploration activities, an announcement said Sunday, as per AP News.
While the announcement is seen as a way to soften the reaction to the approval of the Willow Project, lawmakers and locals in Alaska have argued that the project is integral to the state's development.
Sen. Dan Sullivan, R-Alaska, called Willow "one of the biggest, most important resource development projects in our state's history."
Meanwhile, local groups in support of the project believe the project will generate jobs and revenue flow in mitigation funds for the region that always stands a chance to witness an earthquake or flooding.
On the other hand, Athan Manuel, director of Sierra Club's land protection program, did not sound impressed by the protections announced by the Biden administration.
"No proposal poses a bigger threat to lands, wildlife, communities and our climate than ConocoPhillips' Willow project. Oil and gas leasing on public lands and waters must end — full stop. The eyes of the world are watching to see whether this administration will live up to its climate promises," Manuel said in a statement, according to AP News.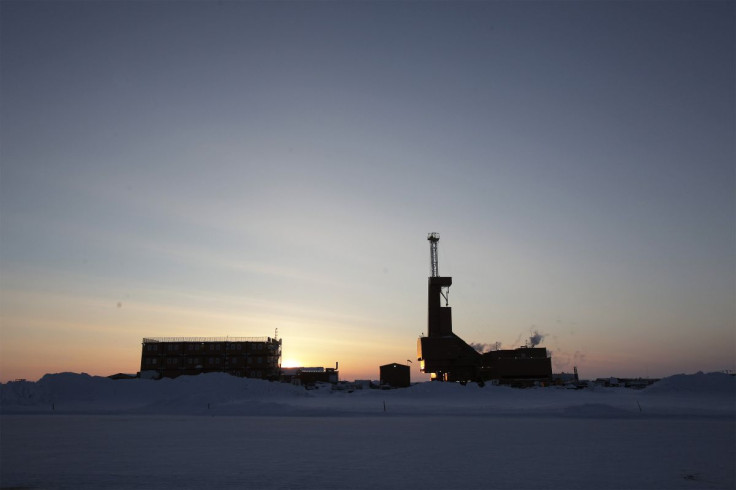 © Copyright IBTimes 2023. All rights reserved.