The Biggest Restaurant Acquisitions Of 2019: P.F. Chang, Papa Murphy's, Jimmy John's, And More
In 2019, there were a number of significant mergers and acquisitions within the restaurant industry. These deals help to grow may restaurateurs' portfolio while also adding food and beverage diversity among the sector and, in some cases, compliments to current food styles. As the restaurant industry continues to make waves, here are the biggest and best food acquisitions of the year.
Coffee Bean & Tea Leaf
Coffee Bean & Tea Leaf was acquired by Jollibee Foods Corp. in July for $350 million, according to Bloomberg. The purchase adds to Jollibee's increasing portfolio as the fast-food chain embarks on a goal of being the fifth-largest restaurant company in the world, Retail Dive said. Jollibee's had a reported 14 brands and 4,300 locations in 20 countries prior to the acquisition, with the Coffee Bean purchase adding another 1,200 stores under the company's umbrella.
Cracker Barrel
Cracker Barrel expanded its portfolio in 2019 with a $140 million stake in Punch Bowl Social, which is owned by L Catterton. Cracker Barrel said at the time that it would also provide capital for the future growth of the restaurant and had the option to full ownership or controlling ownership at a later date. Punch Bowl Social has 17 locations with plans in place to add 11 more restaurants by the end of 2020.
Del Frisco
Steakhouse chain Del Frisco's Restaurant Group was purchased by private equity firm L Catterton for $650 million in an all-cash deal. The purchase included the Del Frisco's Grille, Del Frisco's Double Eagle Steakhouse, bartaco, and Barcelona Wine Bar brands as part of the deal. At the time of the purchase, L Catterton said it planned to operate bartaco and Barcelona Wine Bar separate from the steakhouses "to nurture the unique attributes of the brands."
In September, L Catterton completed the acquisition of Del Frisco's and turned around and sold Del Frisco's Double Eagle Steakhouse and Del Frisco's Grille to Landry's for an undisclosed amounted. L Catterton continues to operate bartaco and Barcelona Wine Bar as two separate brands.
Jimmy John's
"Freaky-fast" sandwich chain Jimmy John's was sold to Inspire Brands for an undisclosed amount in September. With the purchase, Inspire Brands reportedly becomes the fourth-largest restaurant company in the U.S., operating 11,200 locations in 16 countries and with annual sales over $14 billion. The deal had Jimmy John's founder Jimmy John Liautaud step down from his chairman role and move to an advisor of the sub sandwich brand.
Papa Murphy's
Pizza chain Papa Murphy's was acquired by MTY Food Group in a $190 million deal. MTY Food Group also operates Cold Stone Creamery and Pinkberry, adding the pizza company to its portfolio of quick-serve and casual dining restaurants in the U.S. and Canada. Through the acquisition, MTY Food Group increased its store numbers to 7,300 locations by adding 1,331 Papa Murphy's franchises and 106 corporate restaurants.
Pei Wei
Asian diner Pei Wei was sold from its parent company Centerbridge Partners to PWD Acquisitions for an undisclosed amount in June, Nation's Restaurant News reported. According to the news outlet, Pei Wei owned 193 restaurants in 19 states and in South Korea and adds to PWD Acquisitions other Asian brands – Pick Up Stix, Leeann Chin, and Mandarin Express. Pei Wei was owned by the same investment firm as its sister restaurant P.F. Chang, with both chains being sold off by the company in the same year.
Perkins Restaurant & Bakery
Following the announcement that it had filed for Chapter 11 bankruptcy, the rights to Perkins Restaurant & Bakery were picked up by the Huddle House for $51.5 million, according to Restaurant Business. The company said it had plans to expand both the Perkins and Huddle House brands, creating a total of 700 locations. While the Perkins' brand was sold, the Marie Callender's brand remained, reportedly being broken up for sale.
P.F. Chang
Asian restaurant P.F. Chang was purchased by TriArtisan Capital Advisors for a reported $700 million from its parent company Centerbridge Partners. Centerbridge bought the restaurant chain in 2012 for $1.1. billion, then selling its more than 200 locations to the advisory firm in January, according to Bloomberg. TriArtisan also owns TGI Friday's, which it purchased in 2014.
The Cheesecake Factory
The Cheesecake Factory also got in on the 2019 restaurant buying spree, scoping up Fox Restaurant Concepts, and its remaining interest in North Italia, for $308 million in cash. The company said in a statement that another $45 million would be paid ratably through 2023 as part of the deal. Fox Restaurant Concepts operated 45 restaurants that are dedicated to customer experiences with an eye on future restaurant concepts. The deal helped to diversify The Cheesecake Factory's portfolio, creating new concepts that the company said it could "incubate" in smaller format restaurants for future growth.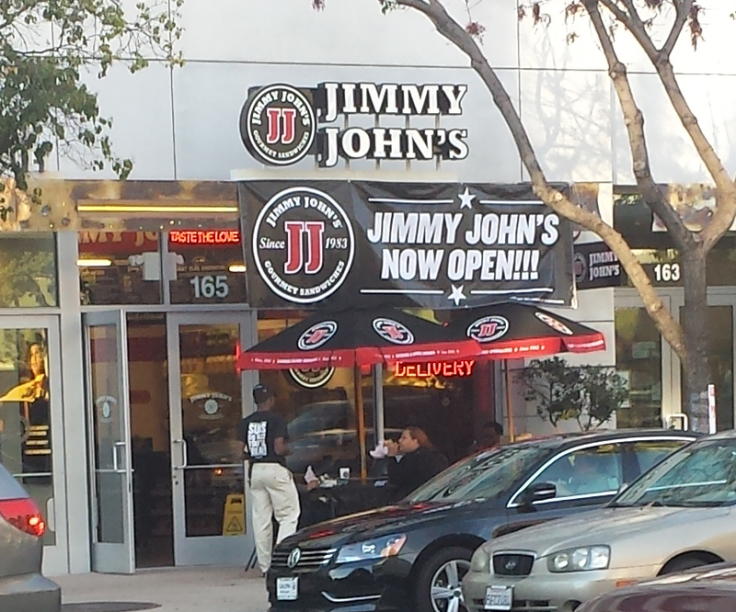 © Copyright IBTimes 2023. All rights reserved.