Bitcoin Heading Toward Another Crash, May Stabilize In $2,000-3,000 Range
Bitcoin's bad days are far from over and the prices of the cryptocurrency could crash below $3,000 in the next two months. Analysts expect bitcoin prices to stabilize in the $2,000- $3,000 range, much lower than its last traded level of $3,959.15.
Bitcoin lost more than 35 percent of its value in November, closing at $3990.04 Friday. It started the month at $6,313.49 and touched its lowest for the year at $3,636.15 on Nov. 25, according to Coindesk's Bitcoin Price Index. Although the cryptocurrency briefly showed signs of reversing course in the past week, with prices touching a high of $4,353.30 on Nov. 29, it could not sustain the momentum.
Daniel Wagner, chief executive of Country Risk Solutions and author of "Virtual Terror" -- a book on 21-st century warfare -- expects volatility to continue in the markets. "I see bitcoin settling at a level perhaps close to 10-15 percent of its peak valuation, then there will be a buildup of another crypto bubble -- that seems inevitable," he said.
Bitcoin touched an all-time high of 19,783.21 on Dec. 17, 2017, and slumped 31 percent to start 2018 at $13,615.58. A bounce during January took the prices to $16,748.27, its highest level for the current year.
Mike Macdonald, senior technical analyst at Continuum Economics, expects bitcoin to fall below $3,000 and stabilize at around $2,500 in the next couple of months.
He said bitcoin was hammered in the recent cycle by profit-takers. "There was a lot of volatility in the market and people got scared of it," he said. "It failed to make much headway above the $7,500 level and got hit quite hard. All the retail investors have come out of it and it's seen a lot of profit-taking and a lot of scare."
Bitcoin slipped below the key psychological level of $7,500 on May 25. It managed to breach that level on two occasions – in June and July – for a brief period but could not stay there.
Bitcoin was trading in the $6,000-$7,000 range in September and October and had shown signs of stabilizing in the $6,300-$6,500 range before the crash last month.
"Cryptocurrencies have experienced a number of crashes since the time they were born a decade ago, this is just the most dramatic of them all," said Wagner. "I would say that there's a lot of uncertainty not only around the regulatory and the governance issues but also around how trustworthy cryptocurrencies are."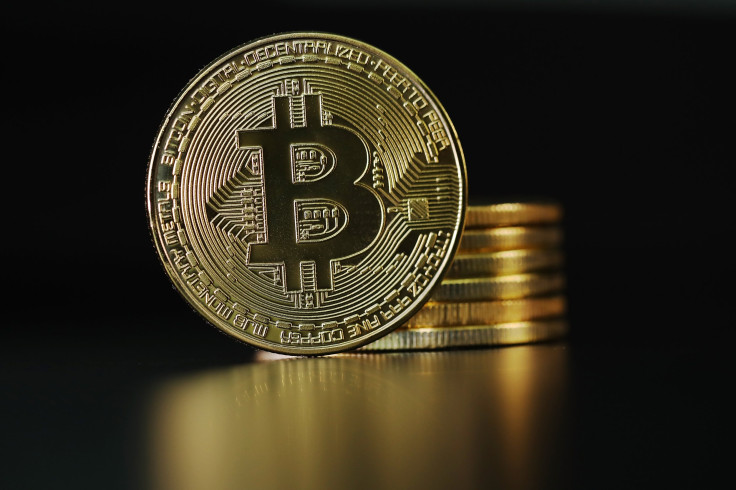 Bitcoin prices will stabilize when investors start looking at it from an investment perspective, analysts said. As of now, a lack of transparency and clear understanding of fundamentals make it difficult to predict the direction of the markets. Wagner pointed out that more than half of the cryptocurrency transactions happen on the Dark Web -- a part of the internet that allows users and website operators to remain untraceable.
"Once pure greed is no longer defining the trade regime for cryptocurrencies, we will see less volatility of such a dramatic nature," Wagner added.
Analysts think price stabilization will help bitcoin evolve as an asset class and that will highlight another challenge facing cryptocurrencies -- lack of consensus on their classification. While some analysts believe it may edge out gold as an alternative investment, others say it may compete with the forex market. Wagner expects cryptocurrencies to emerge as a new class: "an asset class that doesn't exist yet."
For cryptocurrencies to become an asset class, Wagner said regulators need to define them as an investment instrument and lay down a clear set of rules to govern their function in the legal marketplace. Wagner thinks cryptocurrencies should be recognized as a security and said, "It probably fits the security classification better than anything else and I think regulators are more comfortable with the idea of classifying it as such rather than anything else. It seems to tick more of the boxes of a security than a currency."
Wagner said cryptocurrencies' emergence as an asset class may help bitcoin to realize the hefty valuations that some market players have predicted but said it may take several years to get there.
"It will change how many entities view cryptocurrencies," he said. "If it can be legalized and regulated, then it's a whole new ballgame and perhaps you know these lofty valuations that some people have spoken about could become reality. But right now it's just a big question mark and it's experiencing ongoing boom-and-bust cycles."
© Copyright IBTimes 2022. All rights reserved.
FOLLOW MORE IBT NEWS ON THE BELOW CHANNELS