Bitcoin Price Poll Reveals 51% Believe BTC Will Hit $100,000 Before December 2021
KEY POINTS
A recent poll showed more investors are bullish on the future price of Bitcoin
Statistician Willy Woo believes Bitcoin is in an early main bull phase similar to Q4 2016
Macro investor Dan Tapeiro believes price consolidation will first happen before reaching $100,000
A recent survey by crypto analyst PlanB revealed that an increasing number of investors are bullish on Bitcoin's price appreciation, with 51% believing that the benchmark cryptocurrency's price will be greater than $100,000 before December 2021.
The analyst initially polled investors in July, asking what they think will be Bitcoin's price by the end of 2021. The results revealed that 23% believed the price would be $100,000, 17% said it will be at $288,000, while 17% believed the price will be at $55,000. When PlanB asked the same question on Aug. 9, the number of investors who believed Bitcoin will be $100,000 increased to 29%, those who voted for $288,000 hit 22%, while those who believed the price will hit $55,000 increased to 19%.
The analysts behind the Stock-to-Flow (S2F) model which predicts the price of Bitcoin to reach $100,000 by December 2021, also believes the survey results reflect the increasingly bullish sentiment of investors to the benchmark crypto, which recently hit $12,000. Currently trading around $11,300, Bitcoin stayed within the $9,000 range for two months after the Bitcoin halving. This period of consolidation gave it the strength to easily plow through $10,000 to hit $11,242 in one day.
The recent price action is reminiscent of Q4 2016, said Will Woo, a market statistician. In a tweet, he said the bull market started in April 2019 and what has happened recently is the "early main bull phase" similar to what happened in Q4 2016 but with notable differences in terms of dynamics and themes at play. Among them are institutional activity, ease of buying crypto, and the rise of Ethereum, the second largest cryptocurrency by market cap.
Another difference is the current coronavirus pandemic which analysts consider the "black swan" event that no one could have anticipated. The pandemic had far reaching consequences across all industries and had also affected the crypto markets, with Bitcoin falling below $4,000 on March 12. With investors now looking for ways to keep the value of their holdings, many turned to Bitcoin for potential capital appreciation. One company, the billion dollar intelligence firm Microstrategy recently disclosed it bought $250 million worth of Bitcoin as a hedge against inflation.
This is echoed by many investors, including macro trader Raoul Pal, who, in his thesis called "The Unfolding" last April said gold and Bitcoin could protect investors at the time when the dollar's value depreciates. He classified gold as a way to protect current value while Bitcoin is where there is more potential for value appreciation. Believing that it can go up to $100,000 in the next two years and $1 million in the next three to five years, Pal said Bitcoin is already the best performing asset in all recorded history even though it is still just around for 10 years.
A price upsurge to $100,000 could mean a price rally or a price consolidation leading up to it, but another macro investor, Dan Tapeiro, believes it could be the latter.
"Should last a few years as 2.5yr consolidation is a fantastic base for catapult up," he said in a tweet. He used Pal's long-term logarithmic price chart of Bitcoin, which clearly showed that the price is still in its early days before a breakout. "Break of old highs will have explosive follow through. Time to sit and be patient," he added.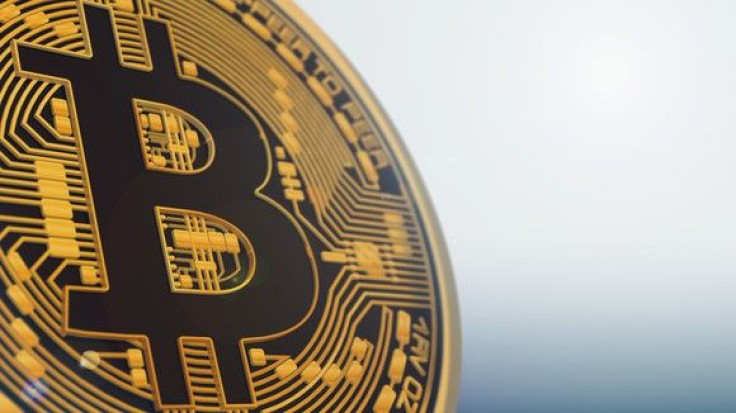 © Copyright IBTimes 2023. All rights reserved.