Bitmain IPO Coming: Crypto Mining Hardware Maker Reveals Plans, Profits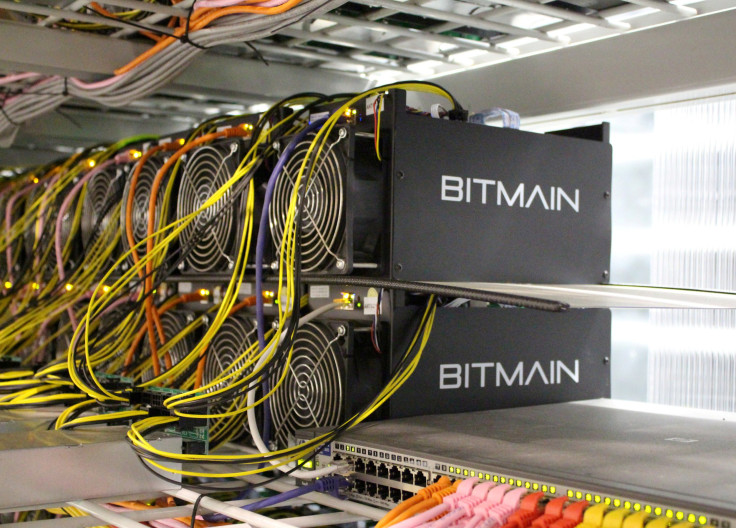 Bitmain, the world's largest provider of cryptocurrency miners, revealed detailed financial statements of its business for the first time Wednesday after it submitted its initial public offering (IPO) prospectus with the Hong Kong stock exchange.
The company that designs cryptocurrency mining chips was co-founded by billionaires Jihan Wu and Micree Zhan in 2013. Its revenue in 2016 was $278 million and it grossed over $2.5 billion in 2017. Sales in the first six months of 2018 surpassed $2.8 billion.
How much the company wants to raise from its IPO was not disclosed in the prospectus. People familiar with Bitmain's plans, however, told Bloomberg in August the share sale may raise as much as $3 billion.
Bitmain is best known for its 'Antminer' devices — which allow the owner to mine for bitcoin and other cryptocurrencies — and they account for most of its revenue — 77 percent in 2016, 90 percent in 2017, and 94 percent in the first half of 2018. Other than sale of mining hardware, income was generated from mining pool services, mining farm services, and proprietary mining, the financial report said.
The company produces its own chip design and operates with manufacturing partners who make physical chips. Those chips are then utilized to power mining hardware which lets miners earn a reward once the currencies are mined. Bitmain said it had, in all, over 80,000 customers from Asia, Europe and the United States for its products and services.
The company said it experienced exponential growth in its net profit — $701 million in 2017, significantly higher than $104 million in 2016. For the first half of this year, it showed a gross profit of $743 million (with operational profit touching $1 billion for that period).
Bitmain recorded negative net cash utilized in operating activities but it become positive when factoring in the company's cryptocurrency assets. It recorded $886 million in cryptocurrencies by June 30 — up from $872 million in 2017, $56 million in 2016, and $12 million in 2015. This was after the company "recorded an impairment loss of cryptocurrencies amounting to $102.7 million as a result of the fluctuation in the market price of cryptocurrencies." Through the first six months of 2018, it sold $516.5 million worth of cryptocurrencies, compared to the sale of $529 million worth of cryptocurrencies in 2017.
The price rise in cryptocurrencies toward the end of 2017 led the company to overestimate demand and, as a result, its mining hardware inventory inflated by $1 billion. Bitmain explained this overestimation in its financial statment.
"In early 2018, we anticipated strong market growth for cryptocurrency mining hardware in 2018 due to the upward trend of cryptocurrencies price in the fourth quarter of 2017, and we placed a large amount of orders with our production partners in response to the anticipated significant sales growth. However, there had been significant market volatility in the market price of cryptocurrencies in the first half of 2018. As a result of such volatility, the expected economic return from cryptocurrency mining had been adversely affected and the sales of our mining hardware slowed down, which in turn caused an increase in our inventories level and a decrease in advances received from our customers in the first half of 2018."
Despite an extra $1 billion in inventory, Bitmain estimated it had "sufficient working capital required for our operations at present and for at least the next 12 months."
Wu has said he wants Bitmain to venture into non-crypto fields such as artificial intelligence, where ASICs — application specific integrated circuits, a type of mining hardware — also play an important role. Earlier this year, he estimated that as much as 40 percent of Bitmain's revenue would come from AI chips within the next five years.
© Copyright IBTimes 2023. All rights reserved.