Black History Month 2015: Rosa Parks Quotes, Speeches To Celebrate New Library of Congress Collection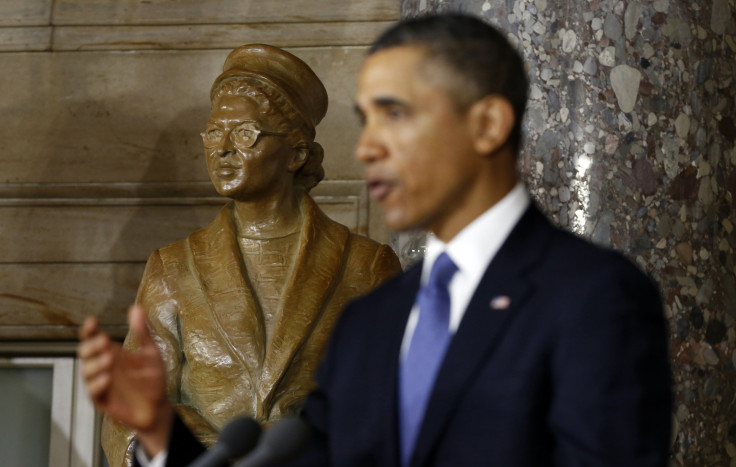 A collection of speeches, manuscripts and photographs of the late African-American civil rights icon Rosa Parks was set to open formally Wednesday to researchers at the Library of Congress in Washington. The collection, which includes about 7,500 manuscripts and 2,500 photographs of Parks, opens on what would have been the icon's 102nd birthday, NBC News reported. The items in the collections are on loan to the library for 10 years from a foundation headed by the son of the billionaire Warren Buffett.
The Howard G. Buffett Foundation paid $4.5 million in an auction for hundreds of items left behind by Parks, who is best known for refusing to give up her seat to a white passenger in the Jim Crow south in 1955. Parks died in 2005. The artifacts include her Presidential Medal of Freedom, a postcard signed by the Rev. Martin Luther King Jr., letters from U.S. presidents and photographs that date to the 19th century, according a Library of Congress statement. "This is a massive body of material that really traced Mrs. Parks life in a way that you rarely find," Alan Ettinger, who oversaw the sale of the items to the Buffett foundation, told NBC News.
Born in 1913 in Alabama -- which would later become the epicenter of many civil rights actions, including the Montgomery Bus Boycott that she inspired -- Parks moved to Detroit and worked in the office of Democrat U.S. Rep. John Conyers from 1965 to the late 1980s. The collection at the Library of Congress gives a window into some of her earliest reflections on living under segregation, Ettinger said. "Most compelling were hundreds of pages, long hand, written by her starting at age 12, when she perceived the injustices around her, felt by her family and friends and set out to make change," he said.
Below are a few famous quotes from Parks that may be found in the collection.
"People always say that I didn't give up my seat because I was tired, but that isn't true. I was not tired physically, or no more tired than I usually was at the end of a working day. I was not old, although some people have an image of me as being old then. I was forty-two. No, the only tired I was, was tired of giving in." -- Parks
"I do the very best I can to look upon life with optimism and hope and looking forward to a better day, but I don't think there is anything such as complete happiness. It pains me that there is still a lot of Klan activity and racism. I think when you say you're happy, you have everything that you need and everything that you want, and nothing more to wish for. I haven't reached that stage yet." -- Parks
"Racism is still with us. But it is up to us to prepare our children for what they have to meet, and, hopefully, we shall overcome." -- Parks
Here are a few digital scans from the collection, courtesy of the Library of Congress: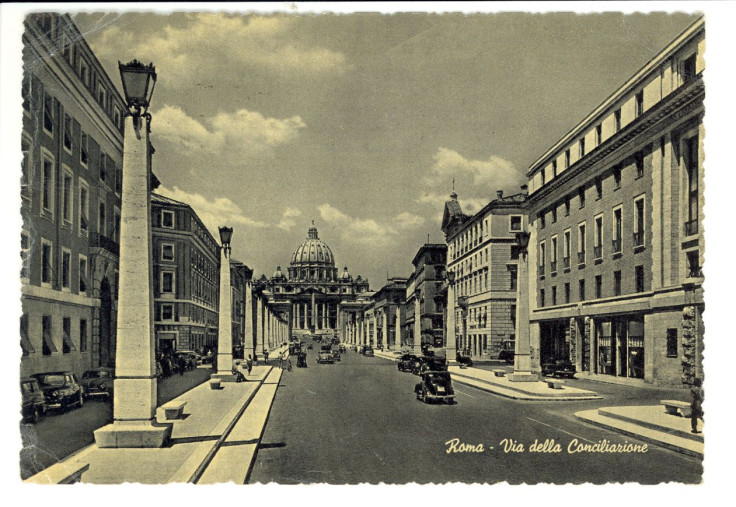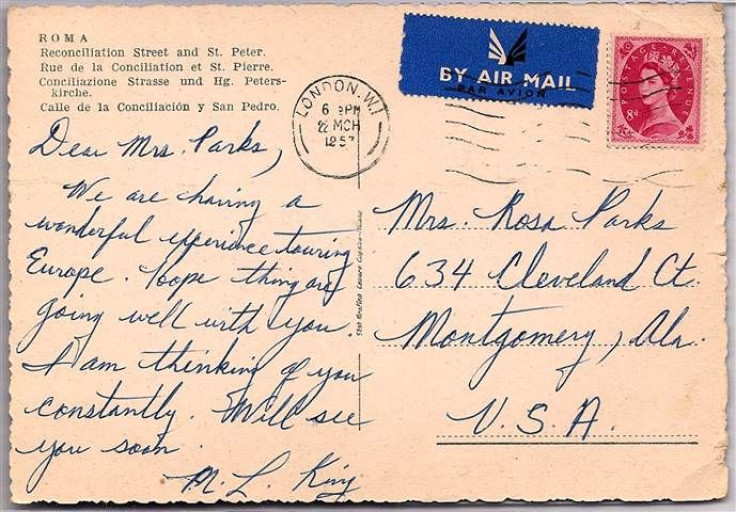 © Copyright IBTimes 2023. All rights reserved.